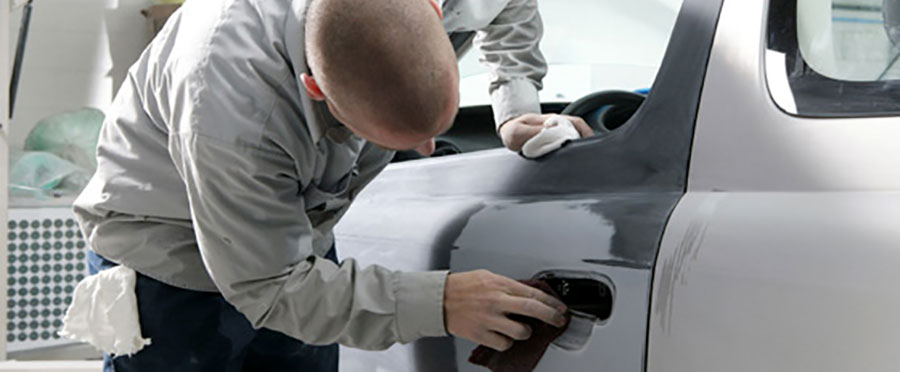 If you've ever been in a car collision, we understand the process of finding a quality auto repair center can be stressful. When added to the stress that naturally results from experiencing a car accident, and you may tempted to pick the closest garage rather than a fully equipped repair center. The Auto Body Shop at David McDavid Acura understands the emotional turmoil that often accompanies a vehicle collision. That's why we do everything possible to simplify the repair process in a warm, supportive atmosphere.
If you suffer a collision in the Plano Texas area, a simple phone call to the Auto Body Shop will quickly mobilize our tow truck, if necessary, to retrieve your vehicle. We work directly with all insurance companies, create a complete, free estimate of the repairs to be done and carefully review it with you. We never perform any work unless you approve it, and we can show you in detail what your insurance covers so that you can make informed decisions.
Timely Service
For a number of reasons, it is important to take care of auto collision repair sooner rather than later:
Safety: A car collision often damages internal components that only a certified technician would recognize. Driving a damaged car can be a safety hazard, because damaged systems may fail at any moment. Conditions such as axles that break, master brake cylinders that fail, moving parts pushed out of alignment, cracked hoses and broken wires can cause a catastrophic failure if you drive a collision-damaged vehicle without promptly repairing it.
Compounding Damage: You might experience what appears to be only minor damage following a car collision, and therefore put off having it fixed. However, minor damage may worsen over time and become a major expense if not addressed right away.
Insurance: Insurance adjusters are more likely to approve all covered repairs when they get involved right after the collision occurs. If you put off repairs and more damage results, the adjuster may balk at paying the full amount.
Quality Repair Service
The Auto Body Shop at David McDavid Acura is staffed by certified and experienced technicians who provide the highest level of professional service for all vehicle makes and models, not just Acura. Our repair facility is equipped with the latest technology and we use only high-quality parts specifically meant for your vehicle. All work is 100% guaranteed to restore your vehicle to its pre-accident condition. We even have Hertz rental cars onsite with insurance-approved rates so that you have a set of wheels while your vehicle is under repair. Finally, our shop does complete work, including inspection, repair and repainting -- you don't have to hassle with separate paint shops.
---
Collision Repair in Plano Texas
Whether your vehicle is involved in a collision, suffers from rust, needs a wheel restoration, or simply requires detailing or window tinting, the Auto Body Shop at David McDavid Acura is your one-stop shop for quality service that is professional, speedy and guaranteed. Contact or visit us today and we'll be happy to answer any questions you have.
---