April 2019
CONGRATS to our very own: Payam Afshari & Timothy Sechrest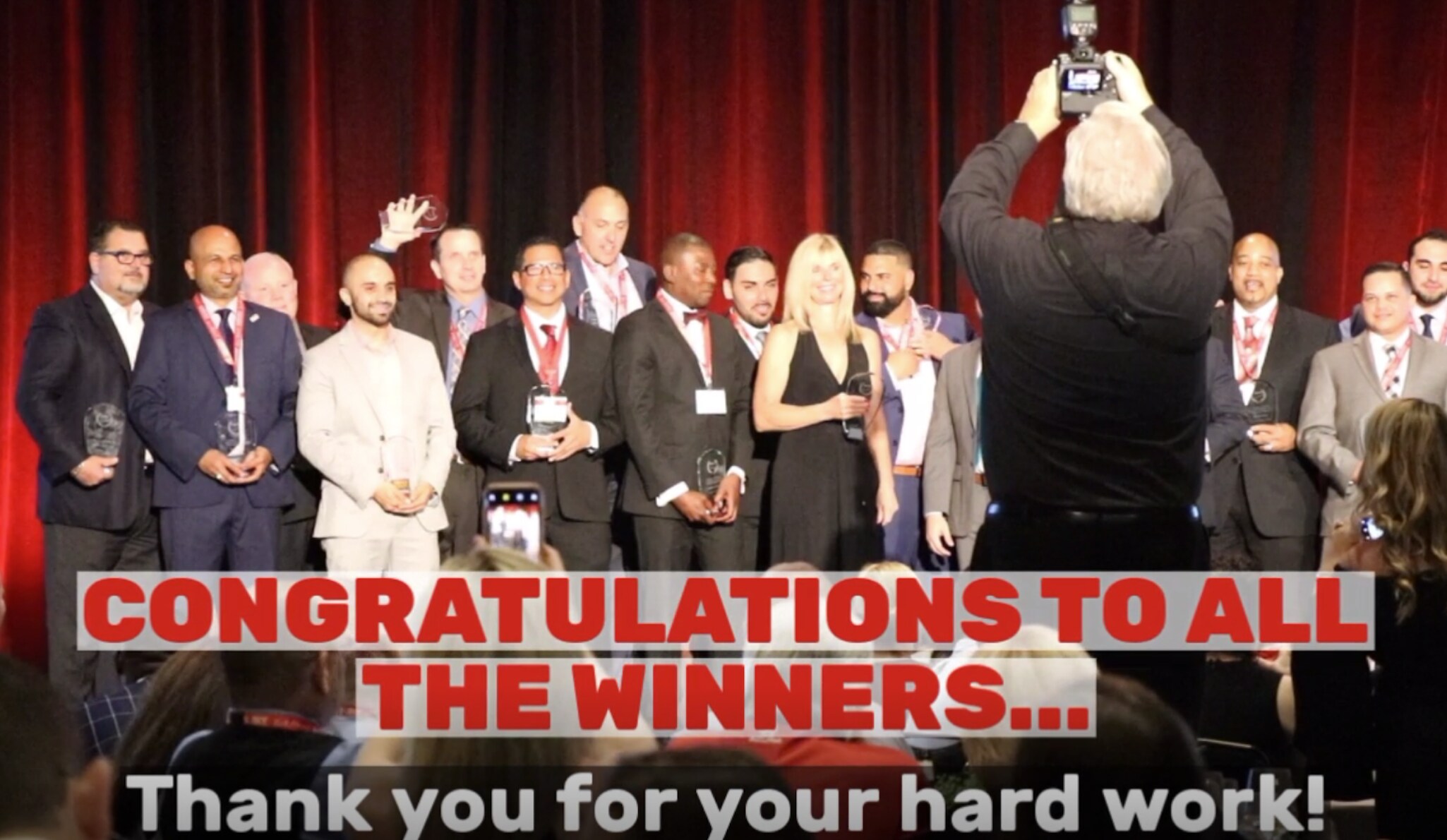 Every year, the top Sales and Service Advisors from throughout Absury Automotive Group are honored at our Most Admired event! The Most Admired Award is a recognition reserved for the top 5% of our Sales and Service Advisor team members, and these dedicated professionals are a great example of commitment to customer service and guest experience. A HUGE Congratulations goes out to the following David McDavid team members:
SALES AWARD Recipients: Payam Afshari, Tremaine K. Burris, Timothy Sechrest, Amarea A. Liner, James E. Steel, Jr., Youness Jirani, Sterling T. Moody, Jr., Gina M. Neely, Susan F. Najjar, and James A. Binford .
TOP PRODUCER CLUB (Domestic): Richard Ancheta - McDavid Lincoln
300 CLUB BRONZE: James Binford - McDavid Acura Austin
SERVICE AWARD (Import): Rey J. Moore - McDavid Honda Irving
While all of the sales and service representatives at Asbury are the best in our field, these super awesome winners have gone above and beyond to contribute to the success of our dealerships and we are so happy that we're apart of such and amazing automotive group. This year, winners were treated to a two-night, all expenses paid trip to Orlando's Hyatt Regency Grand Cypress Resort for the winner and their special guest. The event culminated with a dinner and awards ceremony hosted by the Asbury Executive Team. Congratulations to all the winners of Asbury's Most Admired 2019!
2019 NSX Available to Order NOW!
September 27, 2018
The 2019 Acura NSX
is now available to order in Thermal Orange Pearl (or the color of your choice). Featuring enhanced performance capabilities and vibrant new interior and exterior color options, it's beyond breathtaking. Interested? Give us a call at 866-749-0513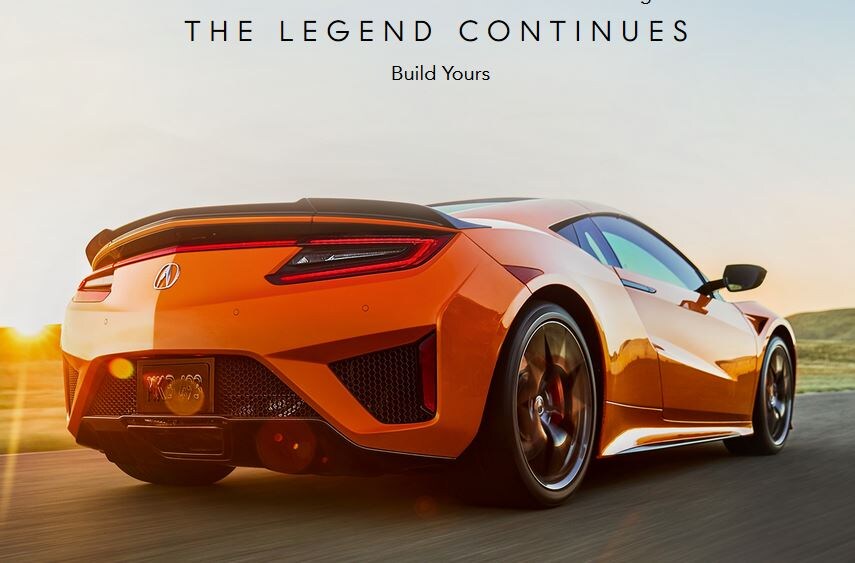 Congrats to Isaiah Brogdon, Youngest Master Tech
Congrats to
Isaiah Brogdon for

5 years with McDavid Acura. Isaiah is the youngest ever to achieve Master Tech, alongside Greg Bernard, our Service Director and Charles Sokolash, our General Manager!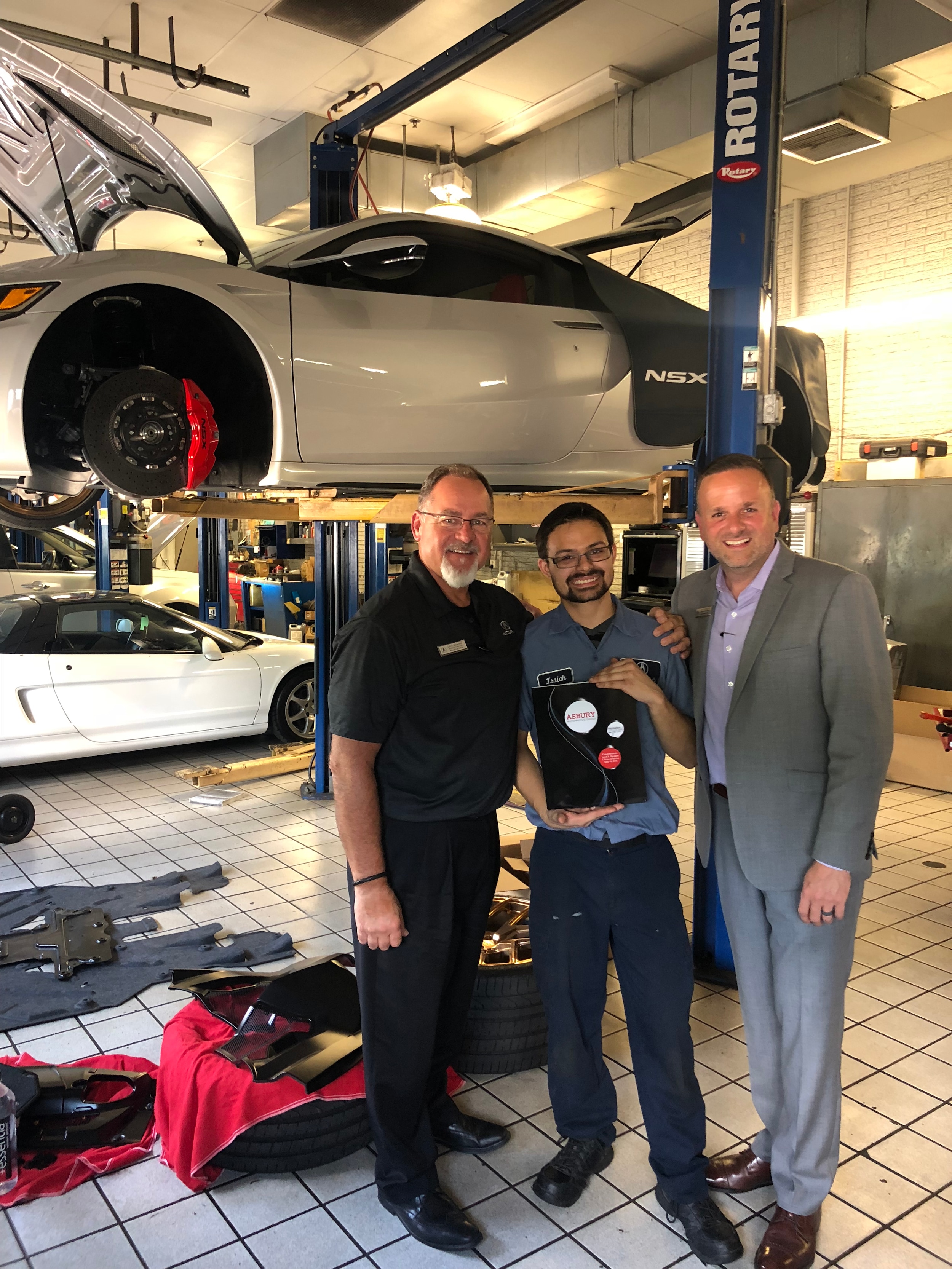 Serving Our Community at Minnie's Food Pantry

June 2018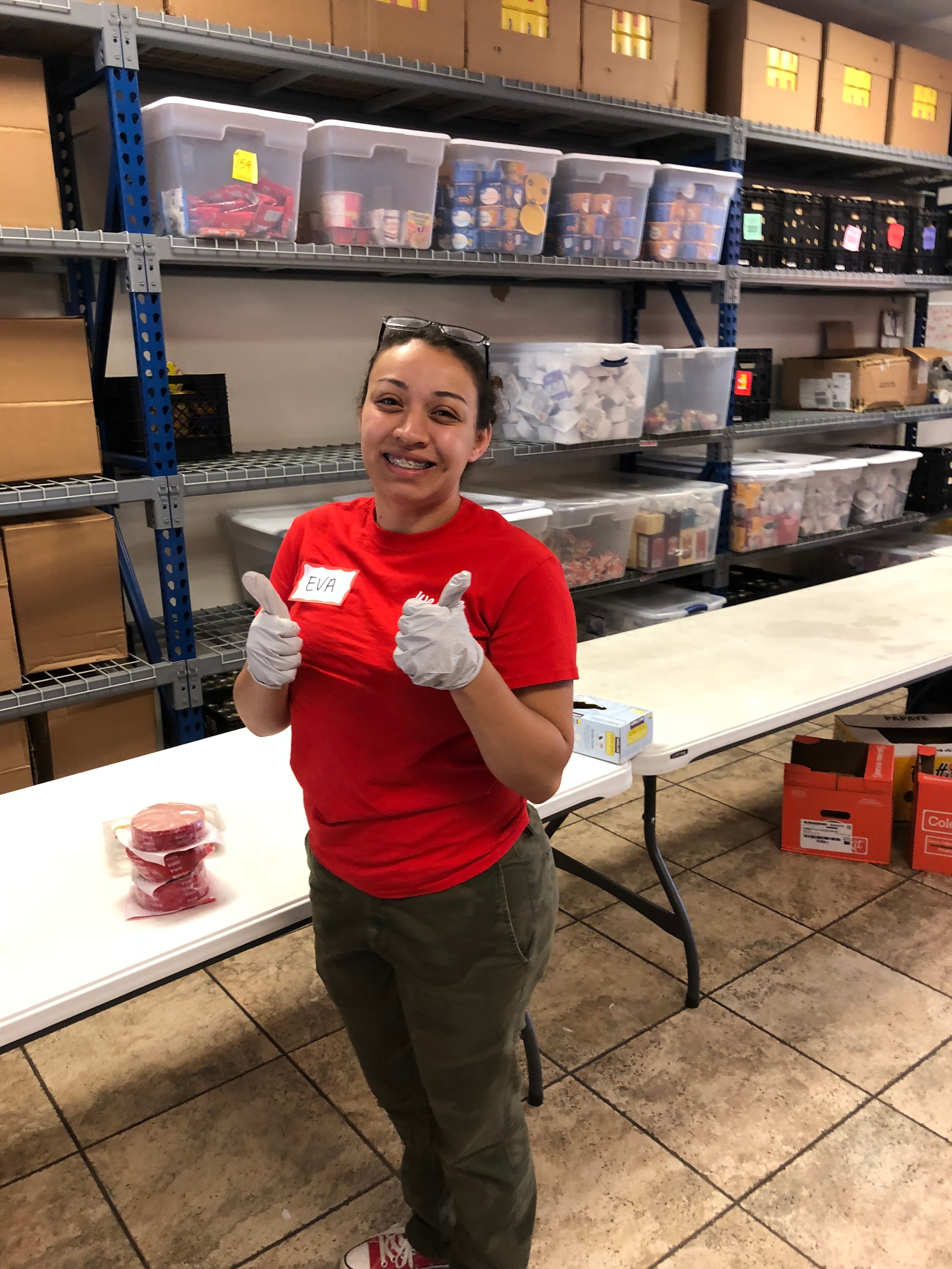 As part of Team Honda week, we partnered with Minnie's Food Pantry on June 13th, 2018. We have worked with this charity in the past and it is always a pleasure. We had a blast serving and supporting our Plano community and will continue to do so in the future.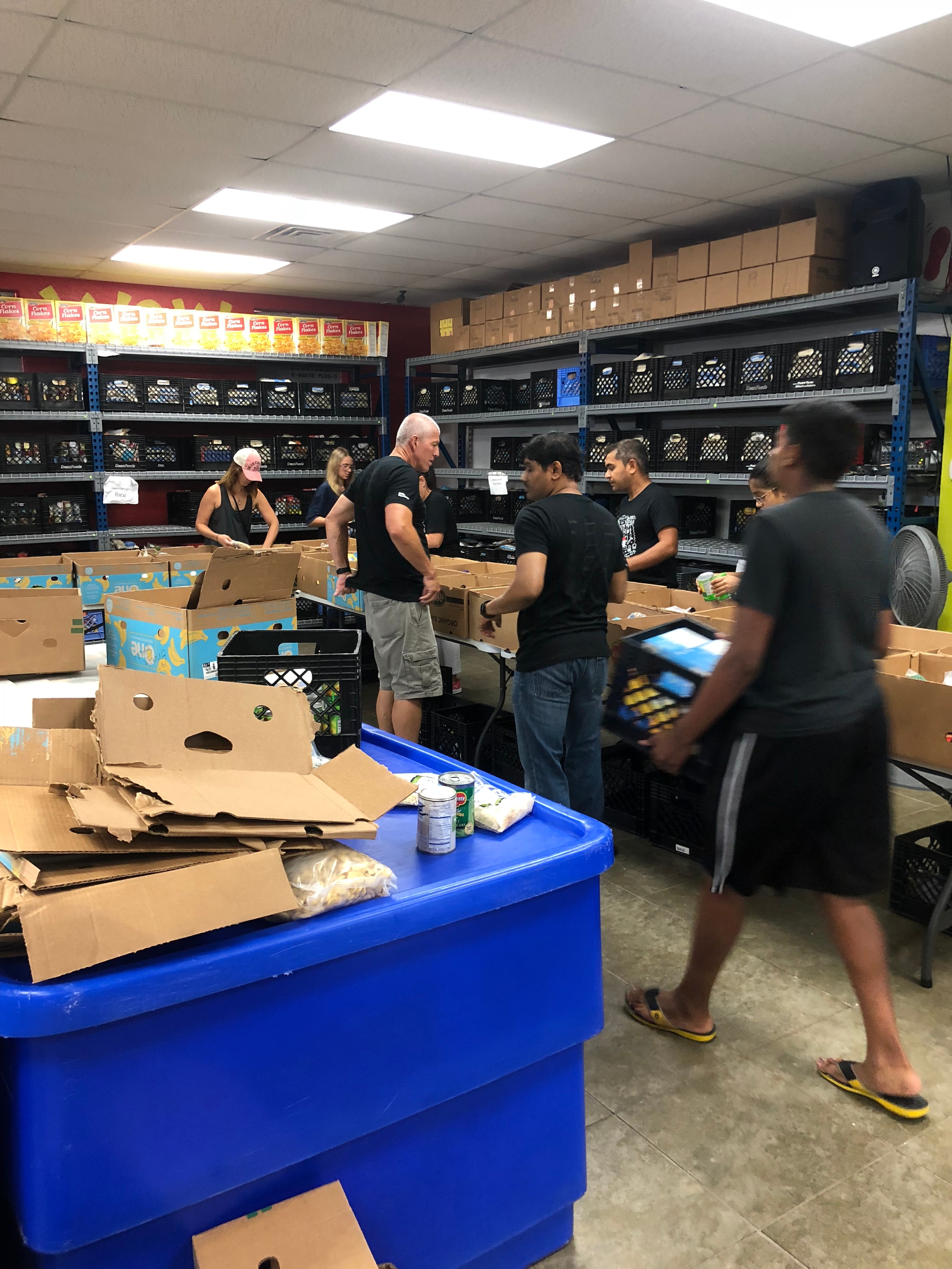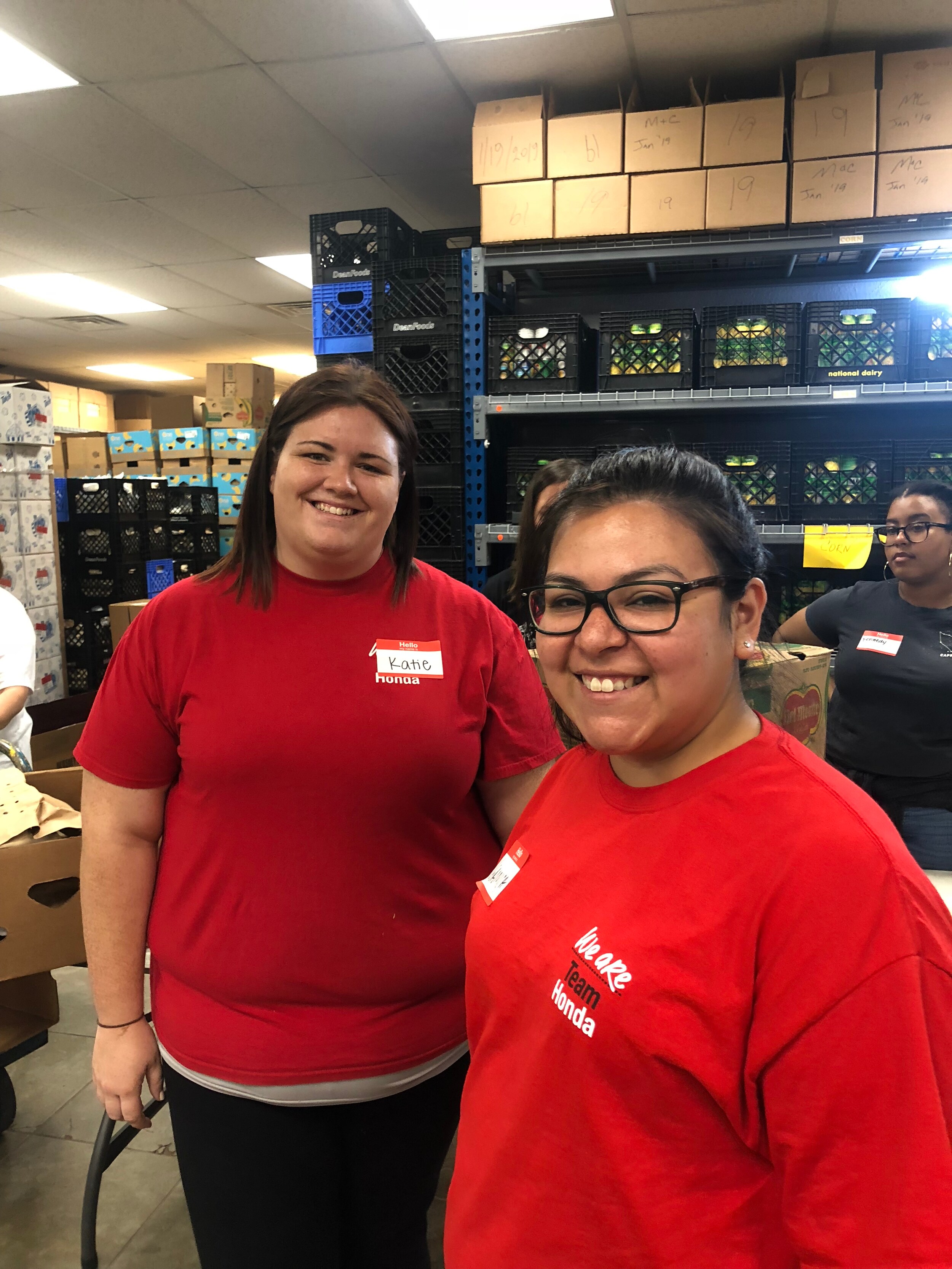 Thin Blue Line Ball

April 2018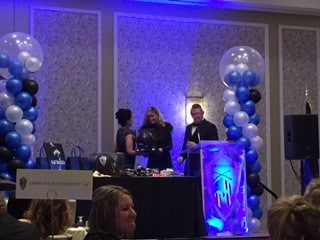 McDavid Acura Plano sponsored the Thin Blue Line Ball this past weekend. Our very own, Chris Sprayberry and Carl Dehls attended the event on our behalf and had a wonderful time.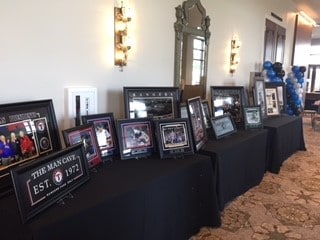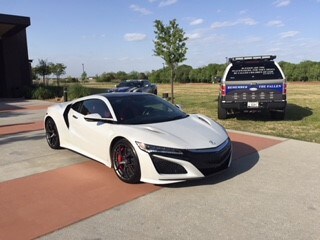 Congrats to Our Gold Level Sales Associates 
April 10, 2018
Congratulations to our Gold Level Sales Consultants! They spent a few days in New York this week celebrating being the most elite Sales Consultants across the country for Acura and providing the highest level of customer satisfaction. Pictured left to right: Payam Afshari, Denis Joseph, Drew Jones, and Gabe Sotelo.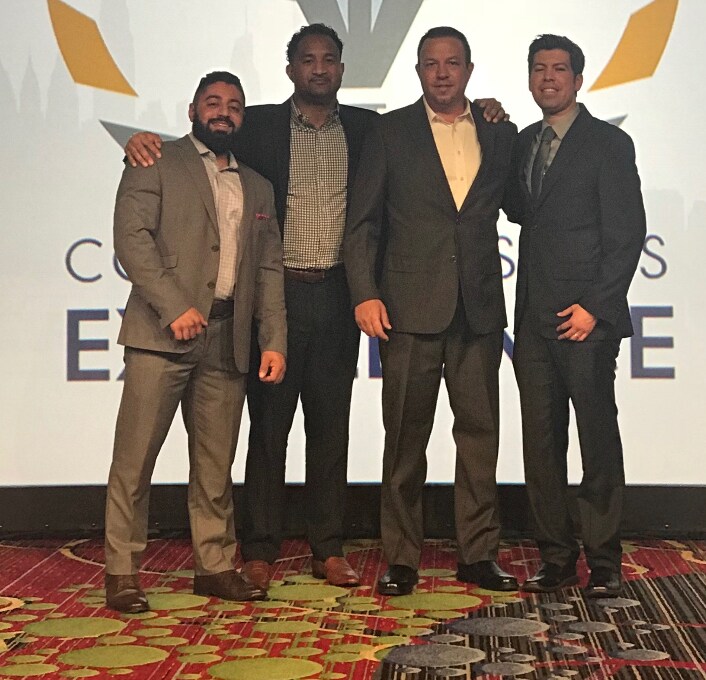 Aloha Everyone! 
March 31, 2018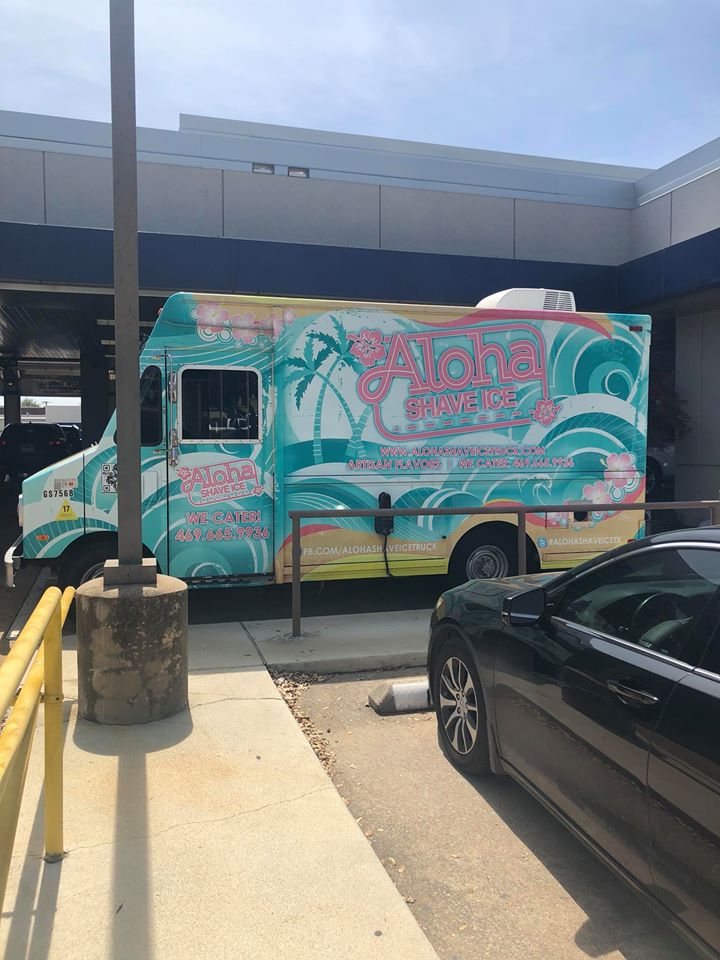 Having a blast serving our amazing associates and clients with Aloha shaved ice today! Stop in and see us this afternoon!
We just rolled out the red carpet for the 2018 DFW #AutoShow!   
Happy Valentine's Day / February 14, 2018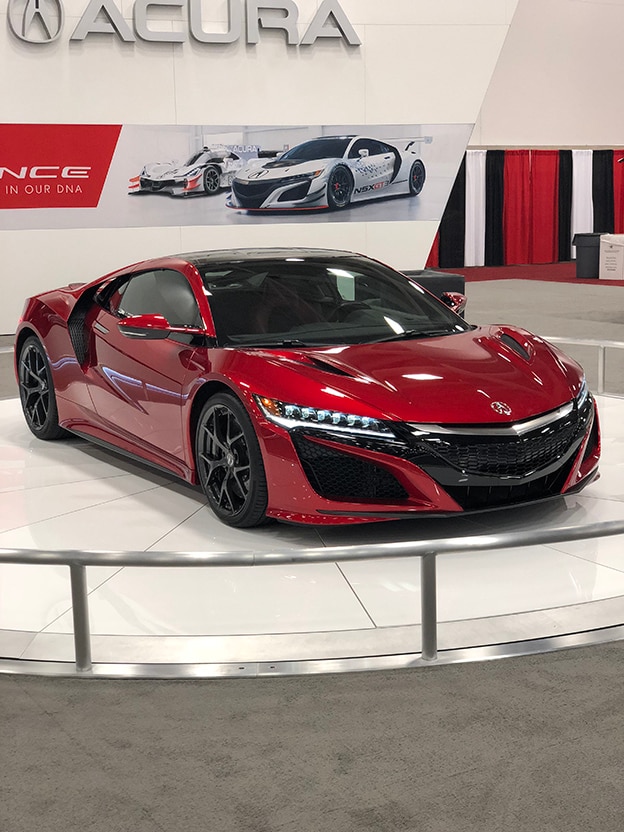 It's taking place NOW, February 14th-18th at the Kay Bailey Hutchison Convention Center! Fall in LOVE with this 2018 Valencia Red Acura NSX. You can buy or lease this baby from David McDavid Acura in Plano!!! #SuperCarLove #HappyValentinesDay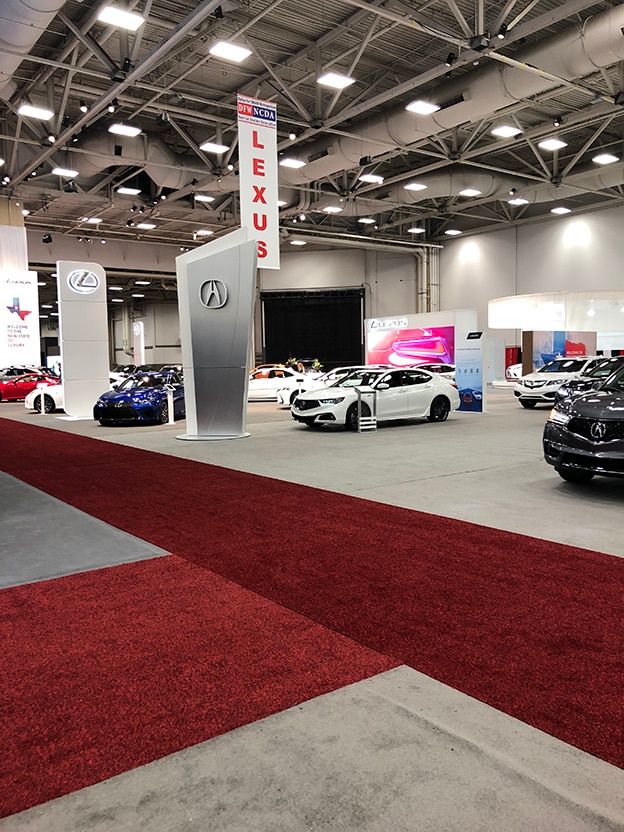 Top Tech/Advisor Award Ceremony 
February 9,  2018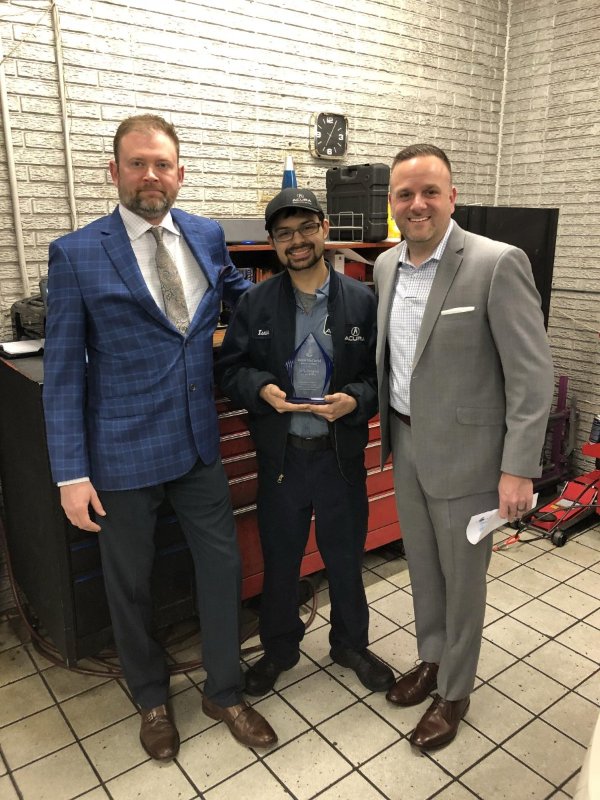 Great service/parts meeting the other day! Top Tech and Top Advisor awards. 
We love our team! #AcuraPlano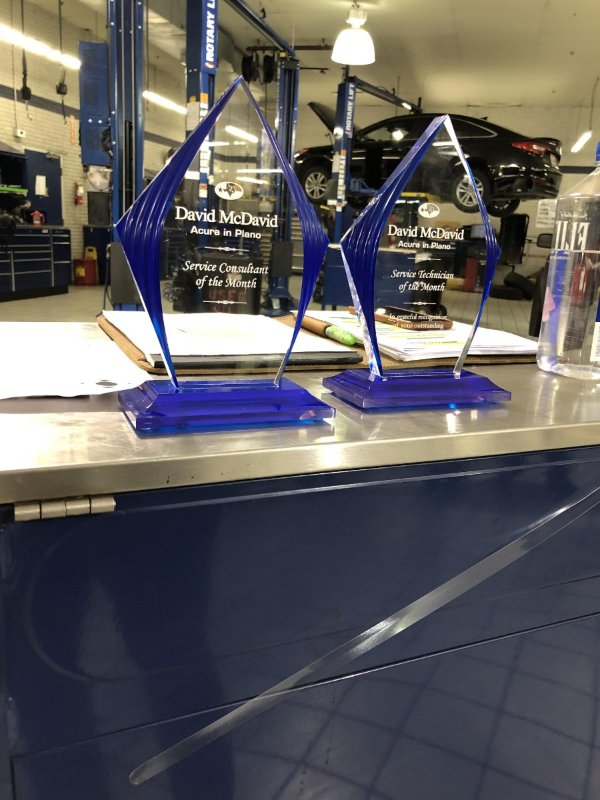 We are TOP TEN in the Nation 
January 3, 2018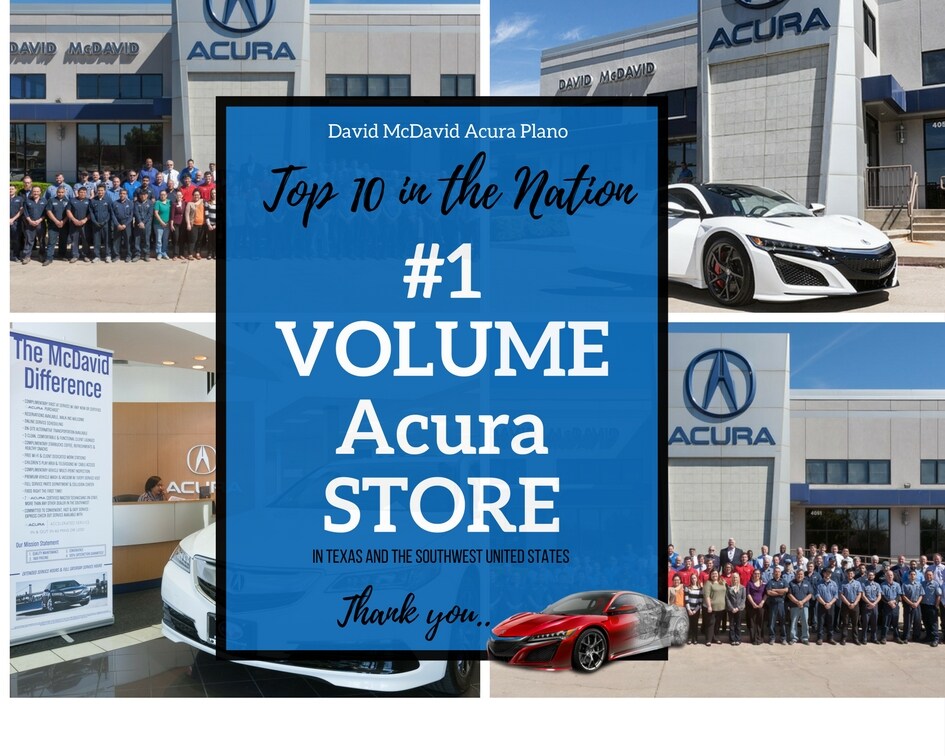 It's official, we are TOP 10 in the Nation! A Huge THANK YOU to all of our clients and associates for helping us achieve the #1 Volume Acura store in Texas and the Southwest United States. You are appreciated! 
*Verified by AHM new vehicles sales 2017
In the Community at Children's Medical Center Dallas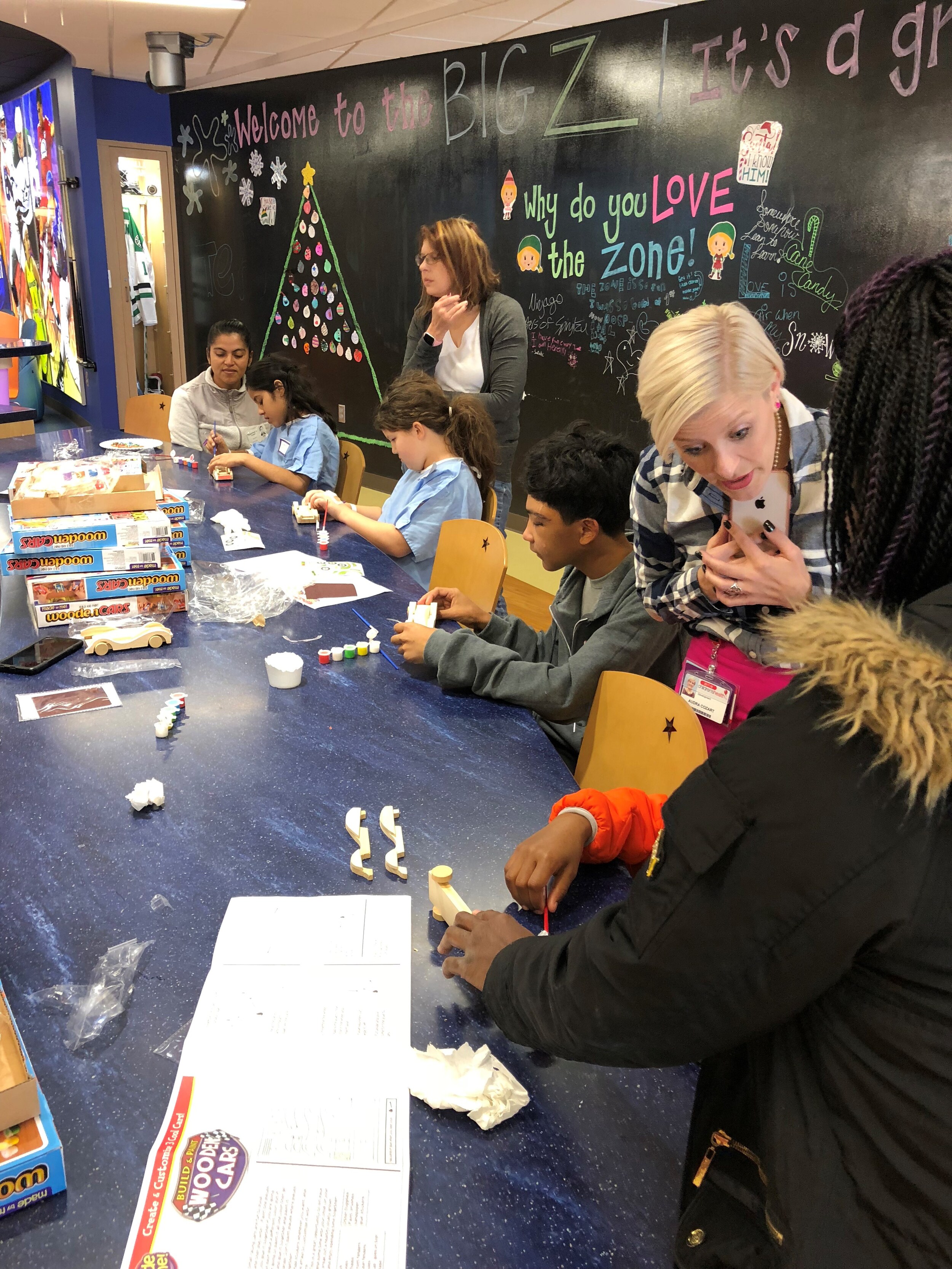 We had a blast building wooden cars and decorating cookies with the awesome kids at Children's Medical Center in Dallas, TX. We also donate money from every vehicle purchase in order to support children's health!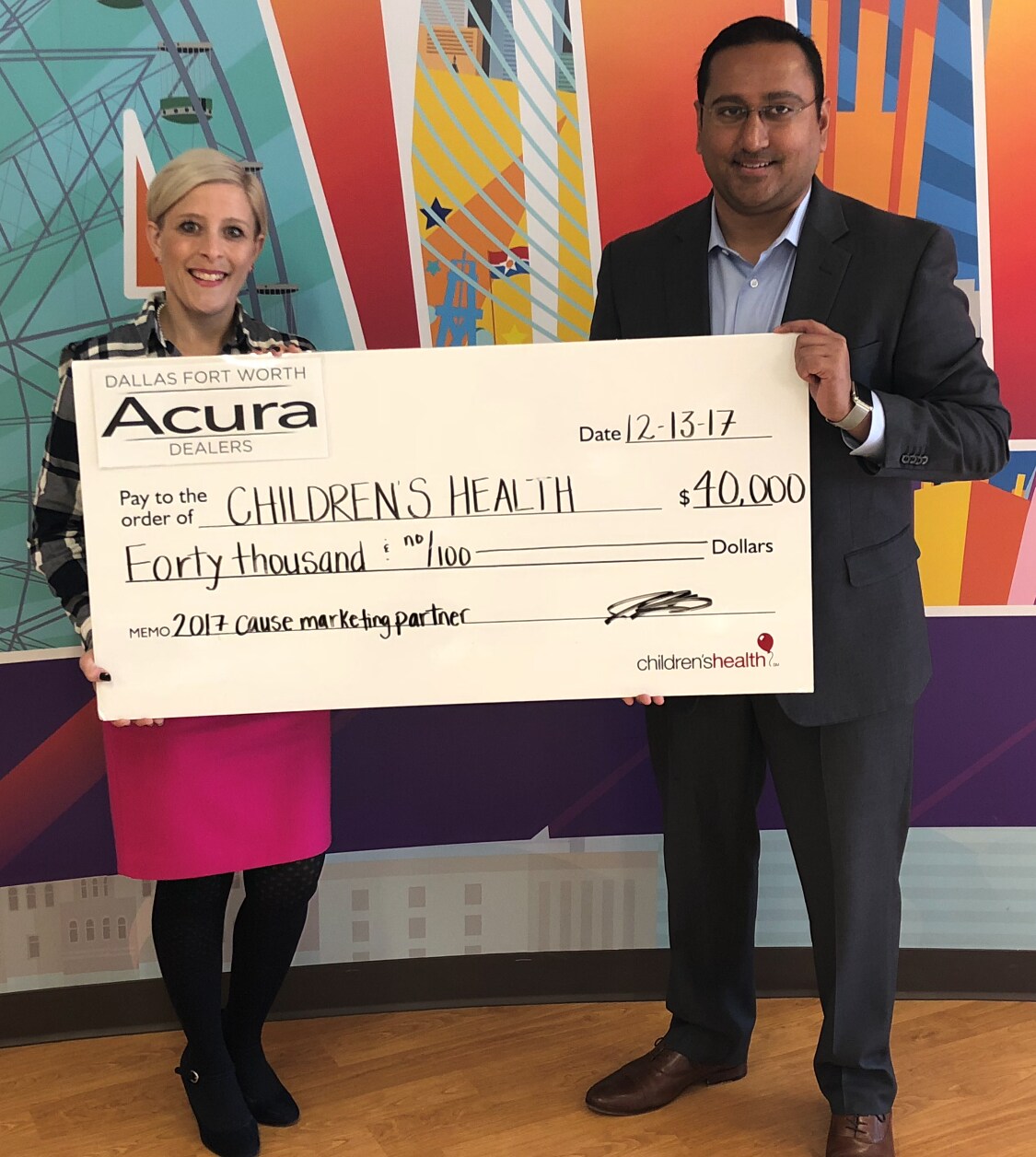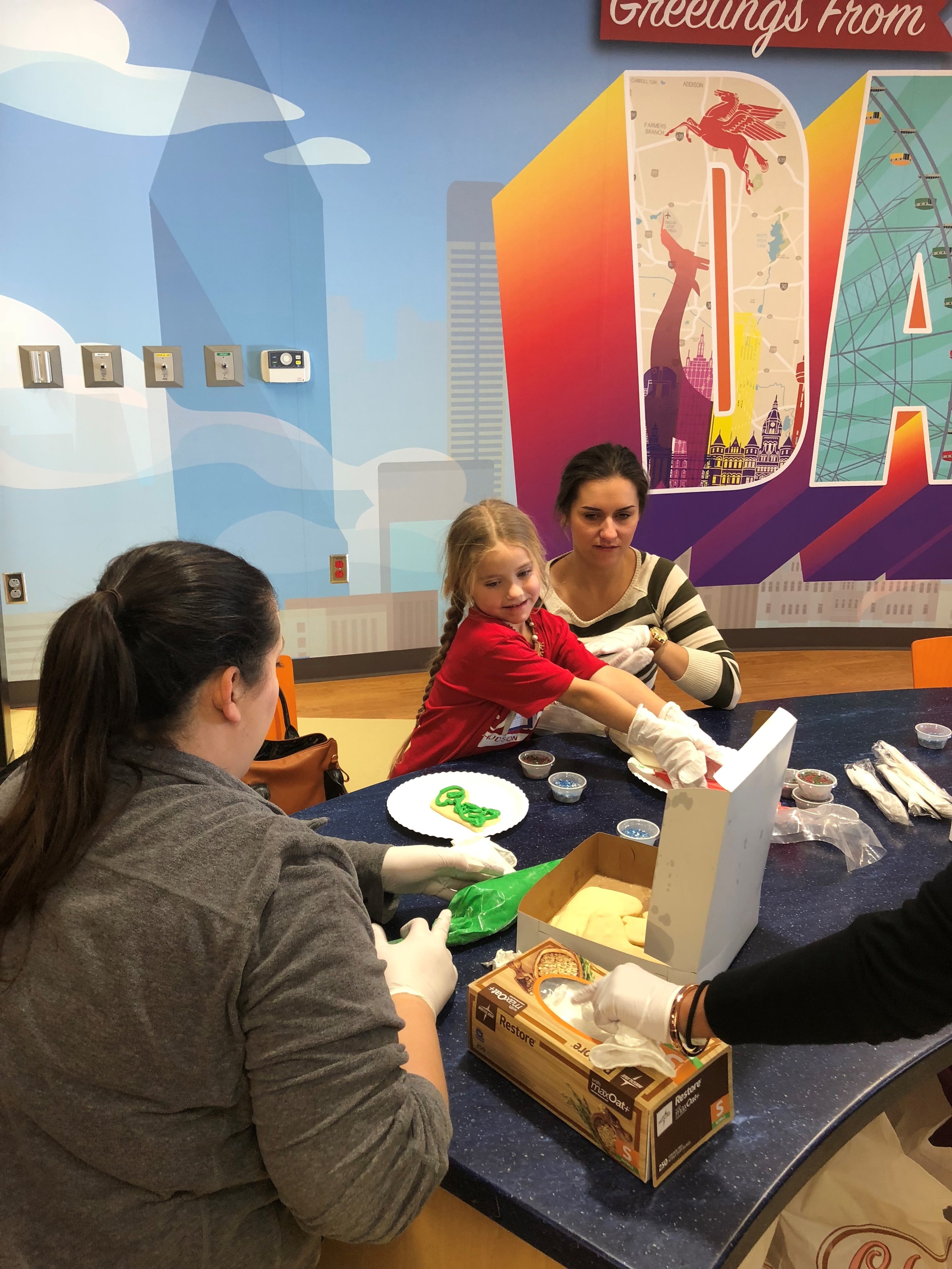 Thanksgiving Feast

November 22, 2017


We had a delicious #Thanksgiving feast today! All of our leaders served the team! Warmest wishes to you and yours..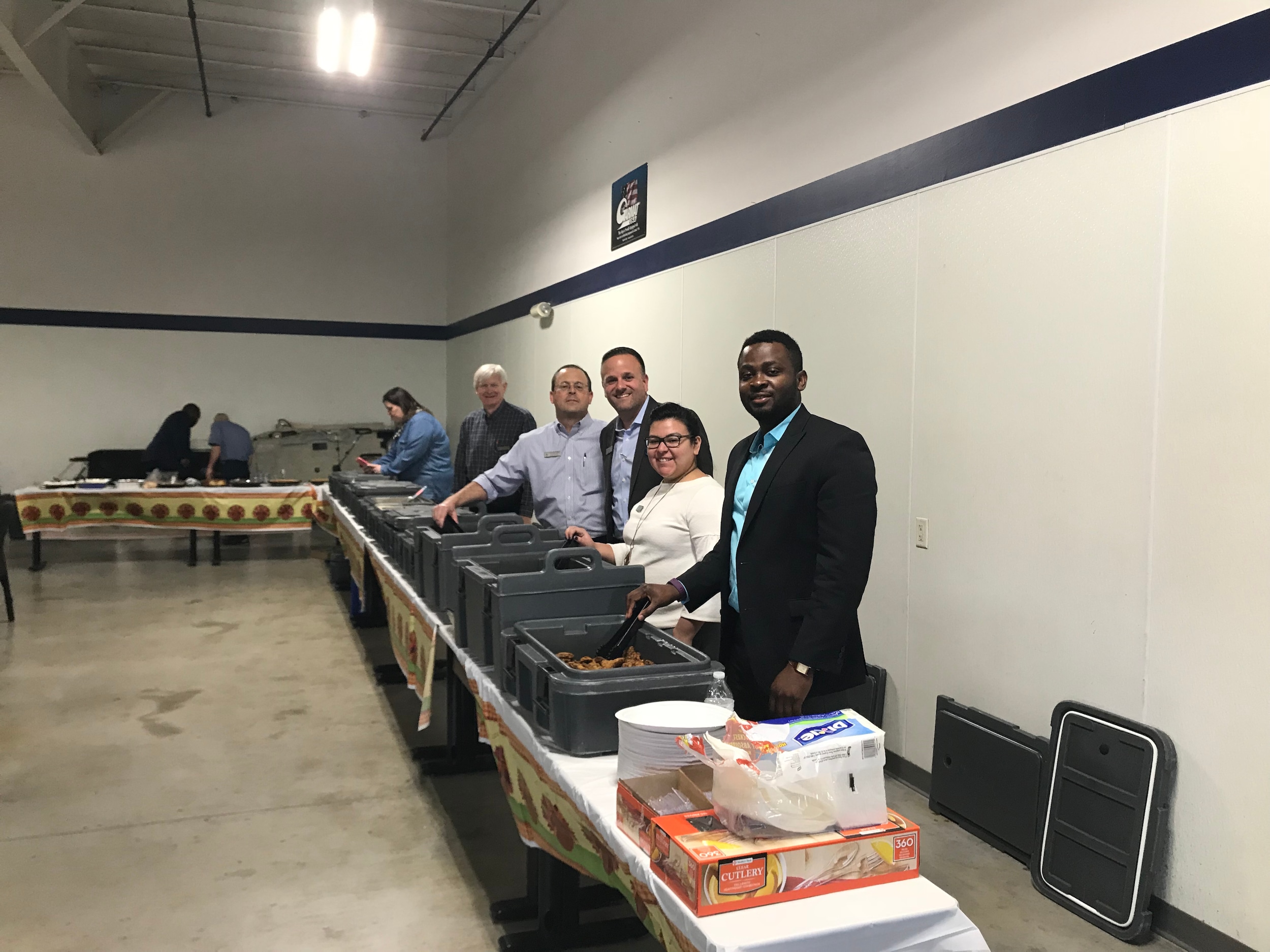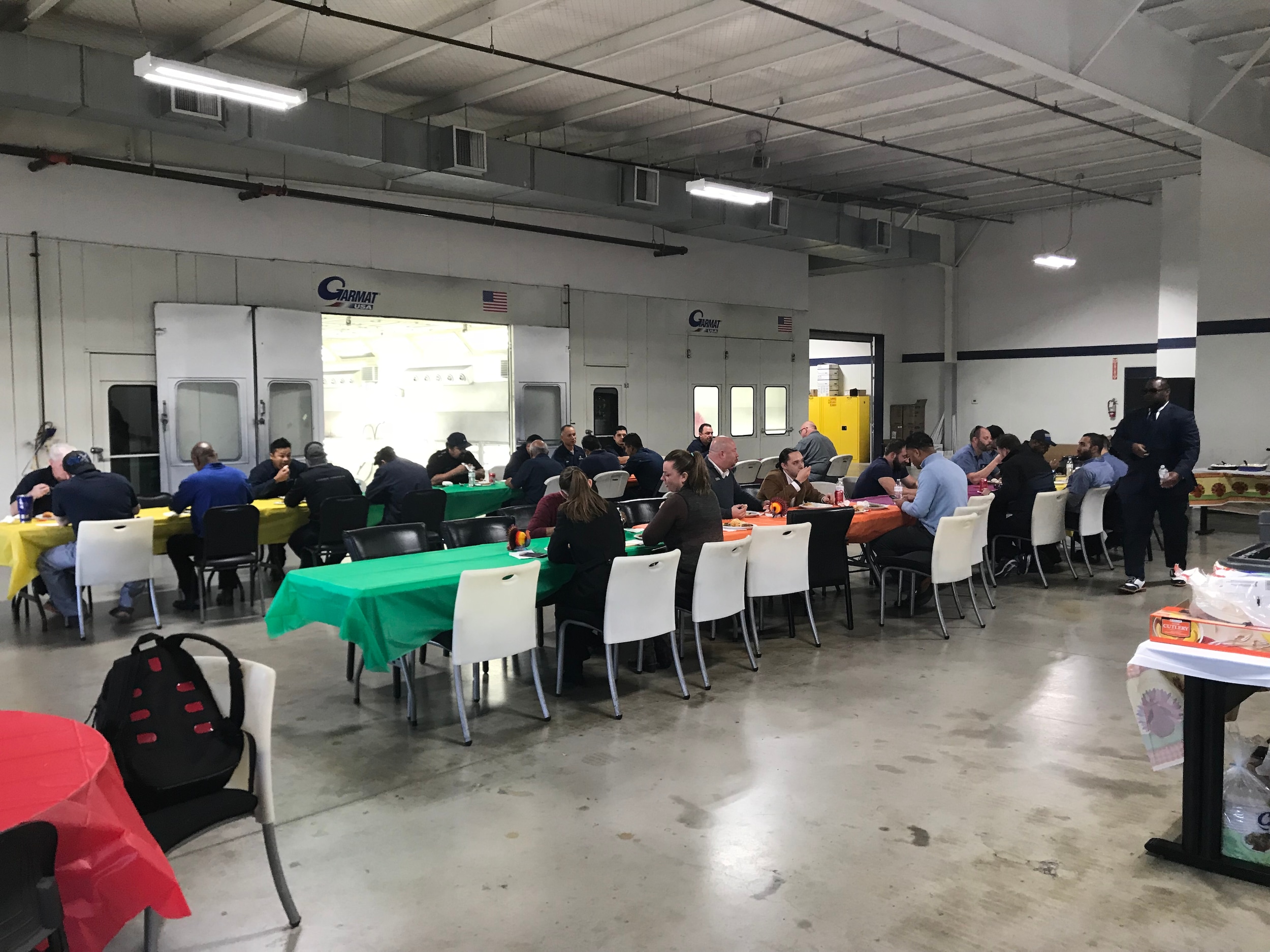 McDavid Acura Plano Wins "Best in Class for Exotics"

September 10, 2017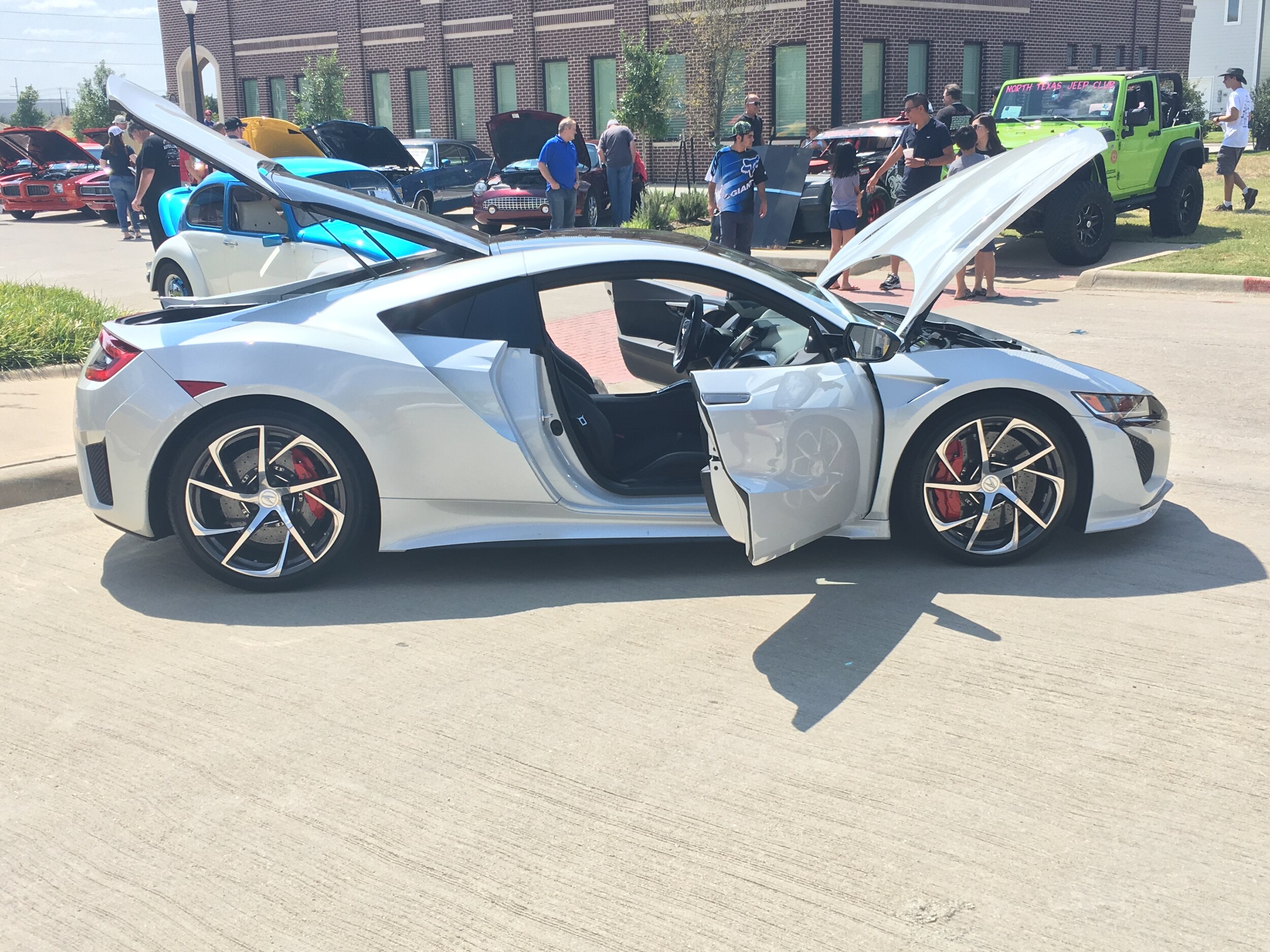 Carl Dehls, our NSX Service Specialist attended the 4th Annual Keller Williams Preferred Coppell Car Show and represented the David McDavid Acura Plano team and guess what, we won an award. We have been honored to receive recognition for "Best in Class for Exotics." We also brought the all-new 2017 Acura NSX and it was a hit!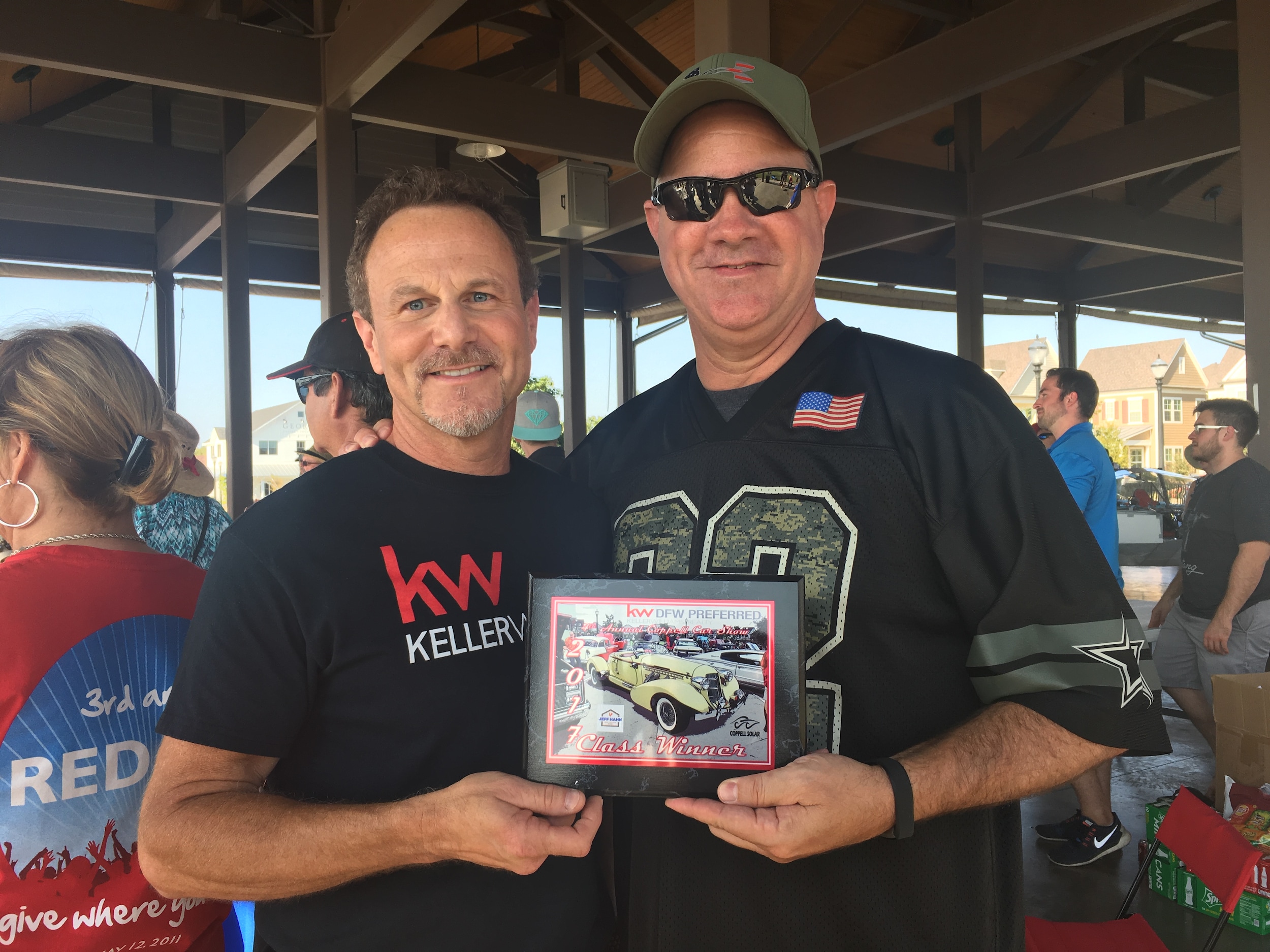 The event was fun but also for a good community cause. All proceeds benefit Coppell High School Solar Racing Team, which encourages the students to be active in S.T.E.M subjects (Science, Technology, Engineering, & Mathematics).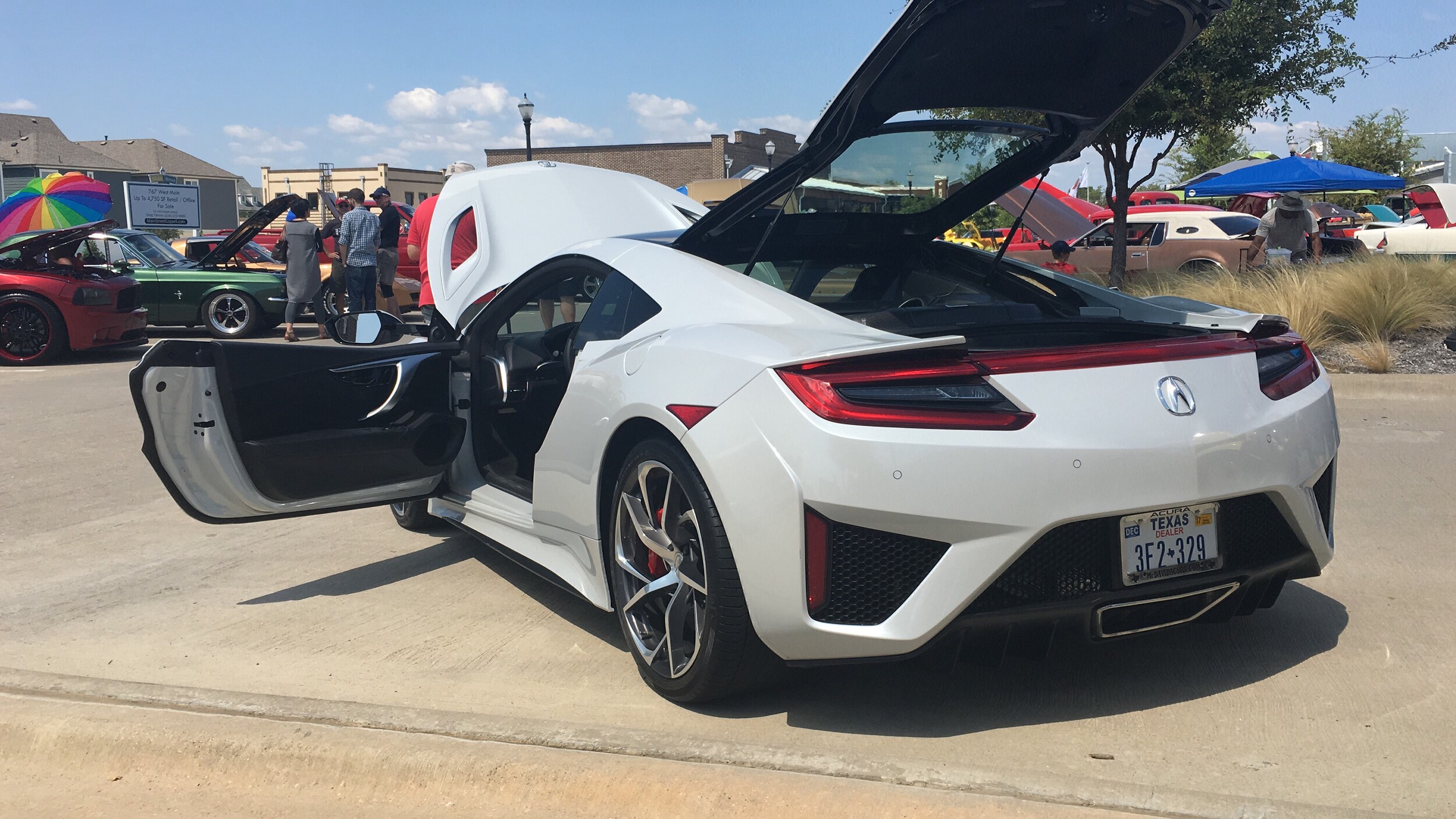 "There's no feeling better than to be able to give back to the community where we live and work. We are so honored to be hosting this event for the fourth year in a row. And just as this event has grown year over year, so has the money we've been able to donate to the Coppell High School Solar Racing Team," said Maria Di Poce, team leader of Keller Williams DFW Preferred

Our Food Drive Hits Record For Minnie's Food Pantry

It was our pleasure to work alongside the awesome team at Minnie's Food Pantry again this summer. We collected a record of 1182 pounds of food on their behalf and beat last year's total by 182 pounds. The team at McDavid Acura Plano is very proud of our food drive results this year and we appreciate all of the donations that were given to us by our awesome staff and customers.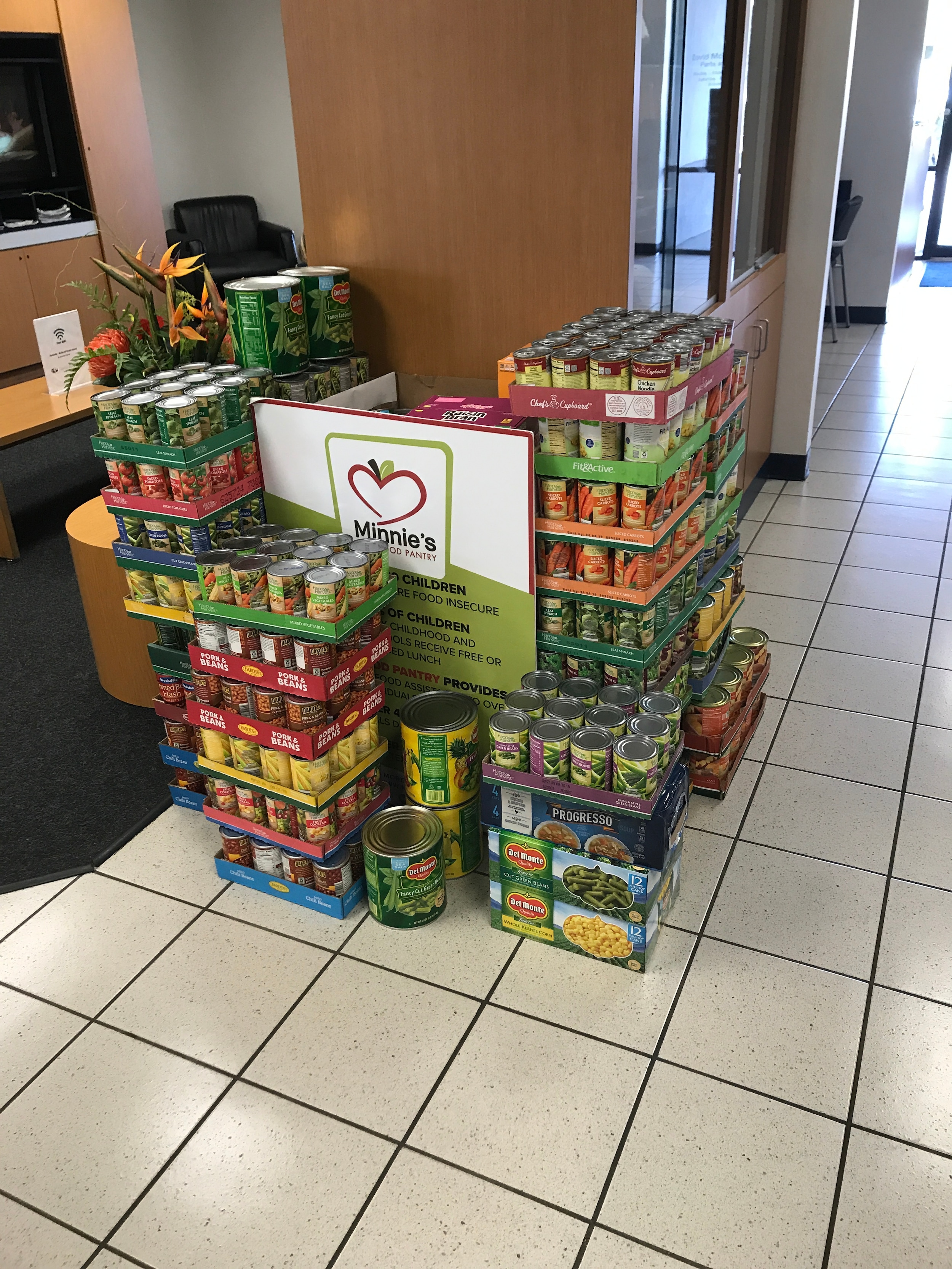 Minnie's Food Pantry is a nonprofit organization that provides healthy food assistance and resources and the red carpet treatment to families in need. Please join our fight to reduce hunger and promote their mission of HOPE (Help other People Eat). For more info about Minnie's Food Panty, click the logo below. We appreciate your support in advance.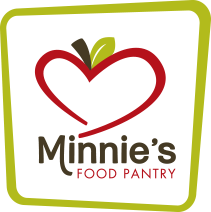 Cars & Cannoli Starring the 2017 Acura NSX Supercar

July 15, 2017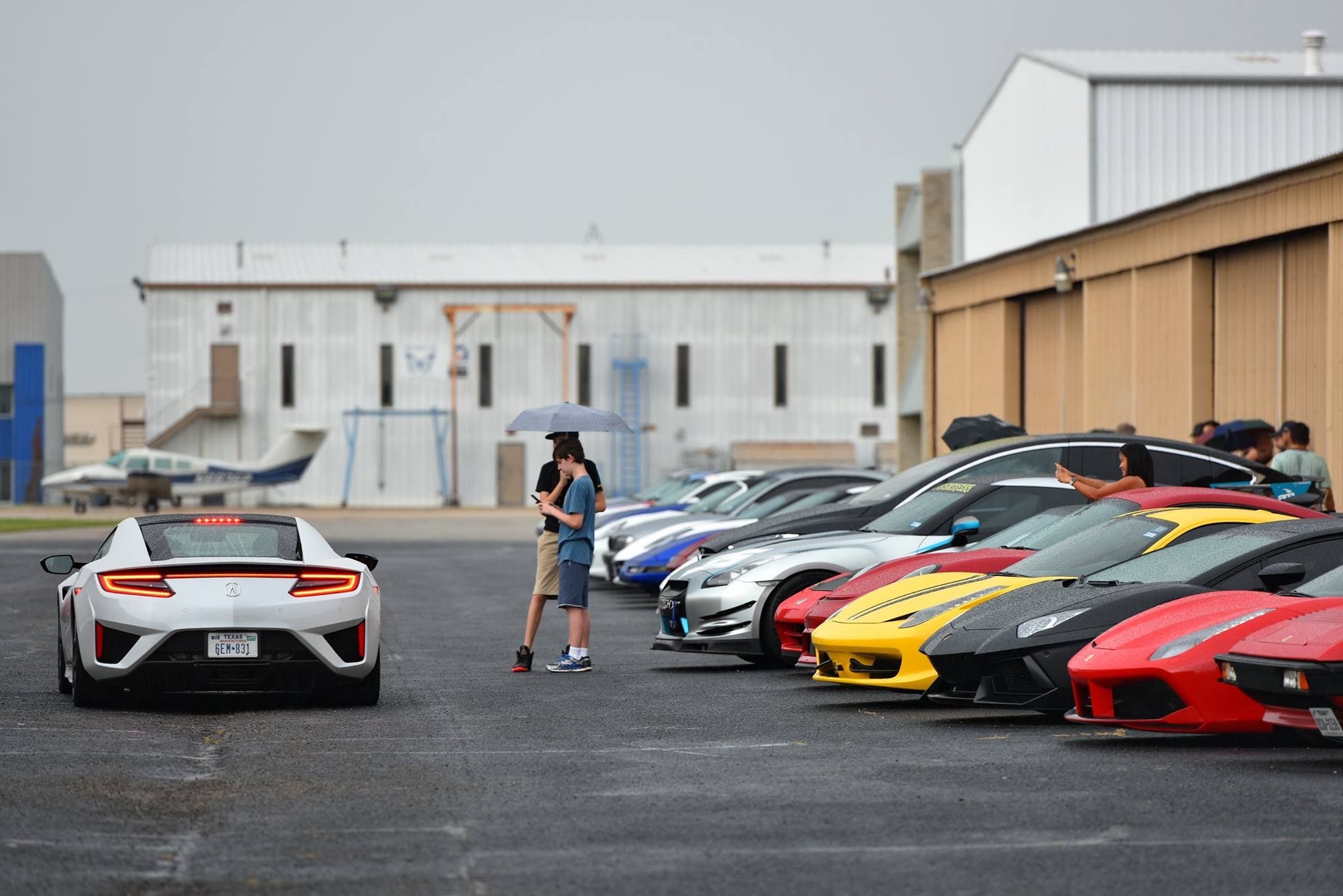 Cars and Cannoli is the original and only exclusive and private automotive networking event of it's kind. A huge thanks to all of the members and true supporters for helping to make this show the premier automotive event in the Metroplex. Guests had the opportunity to take a shot behind the wheel of the new 2017 Acura NSX Supercar courtesy of David McDavid Acura Plano! Everyone had a blast. Check out a few photos from the event.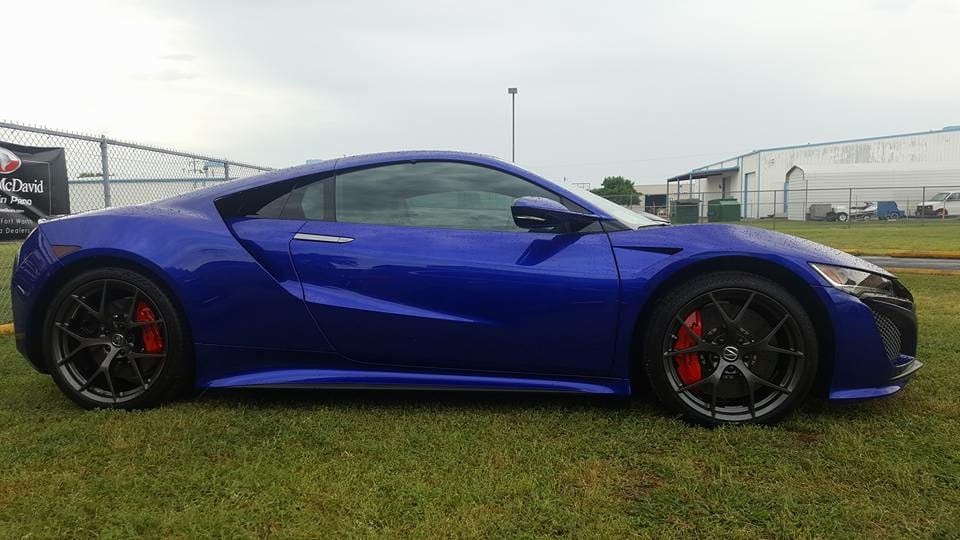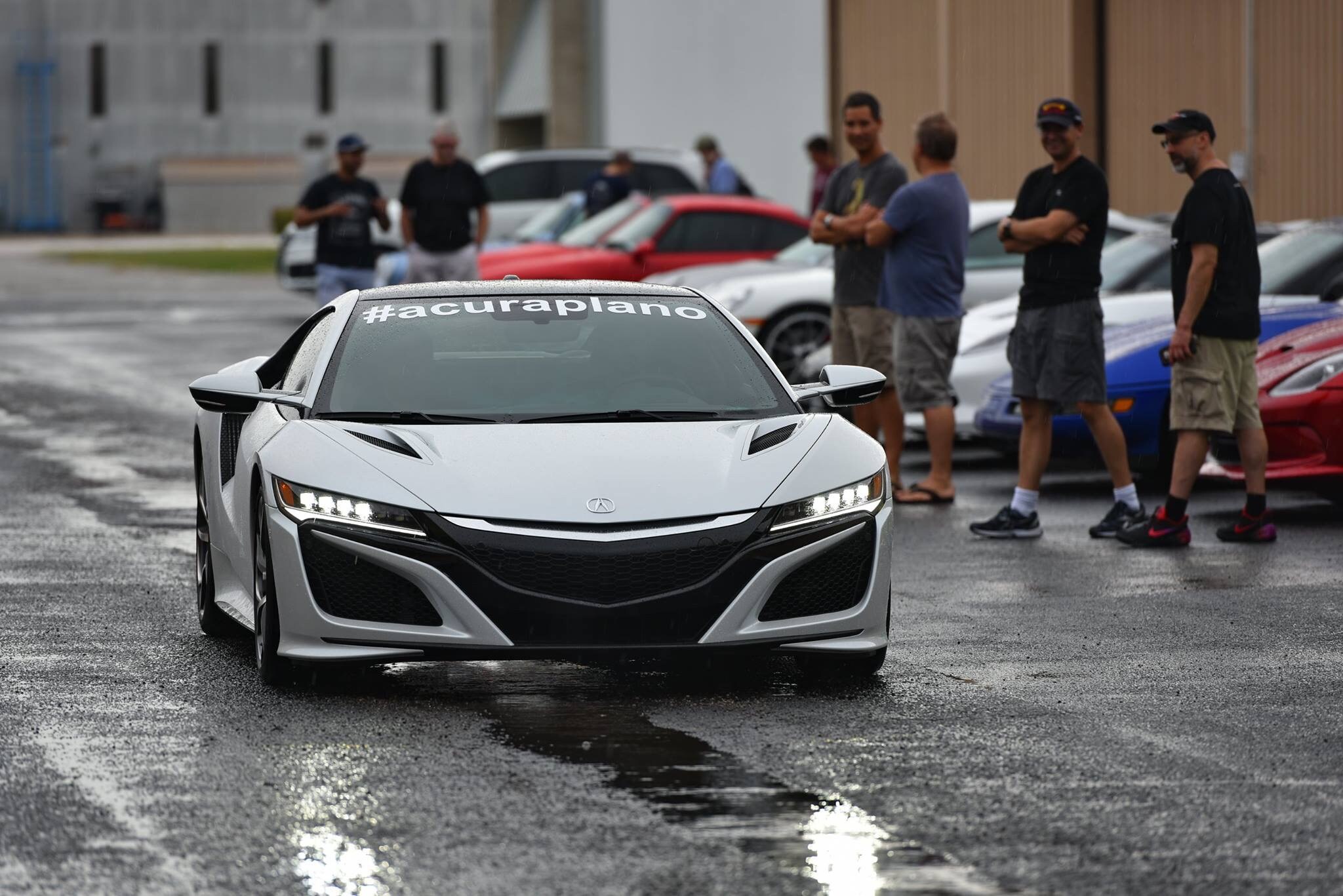 The Best View is Always From the Driver Seat of an Acura #AcuraPlano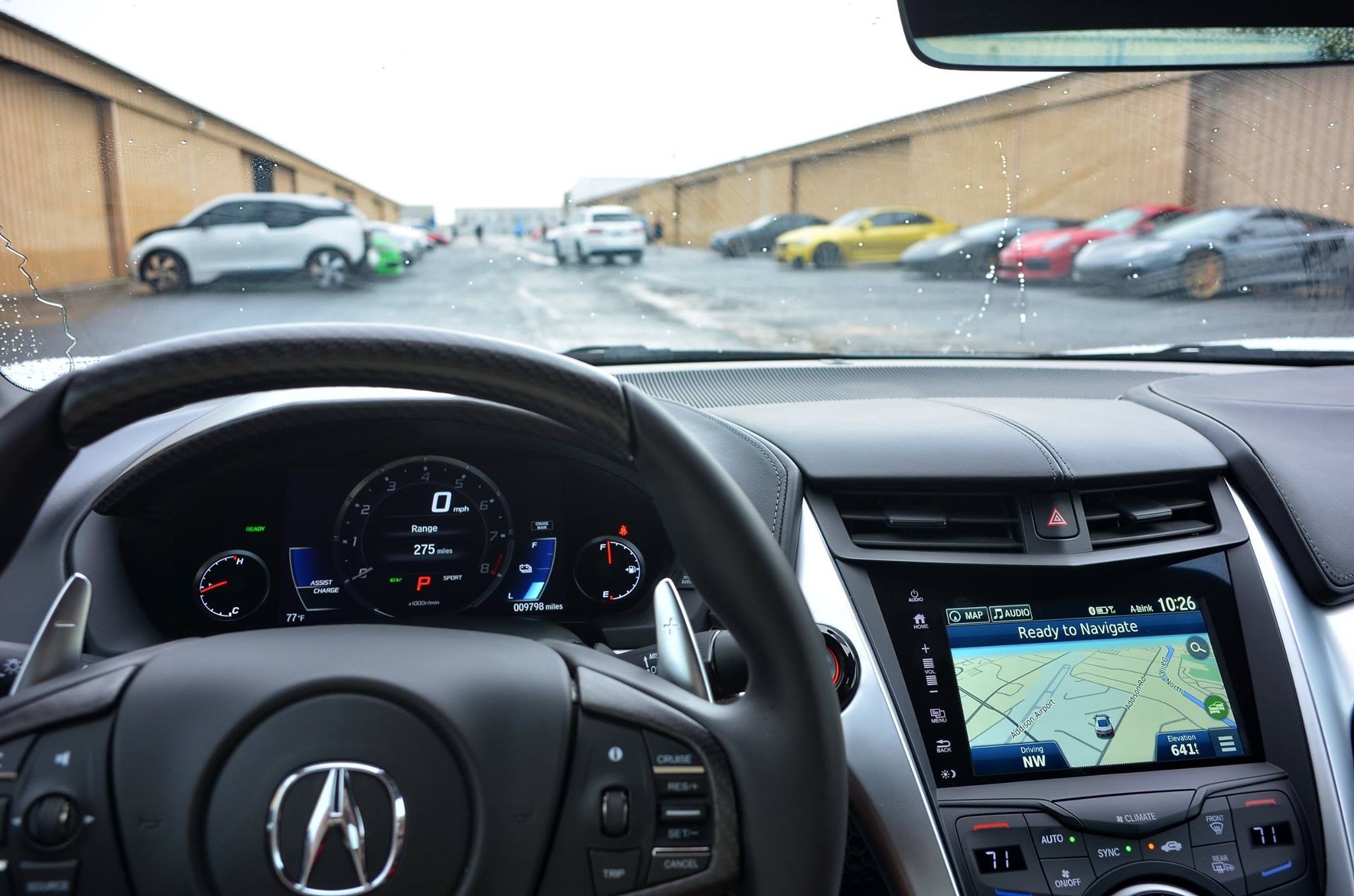 What An Eventful Summer - Join us in July

The team at David McDavid Acura in Plano is already having an eventful summer. We had a blast at the Wildflower Arts Festival meeting and greeting with all of you. Even the little ones. We had so much fun that we have decided to hang out a bit more. Below you will find our schedule for July 1st-15th, 2017! We hope you can join us!

7/1/2017: Acura NSX Display at Cars & Coffee

(Classic BMW: 6800 Dallas Pkwy, Plano )

7/3/2017: Title Sponsor of "An Evening with Cars & Cannoli"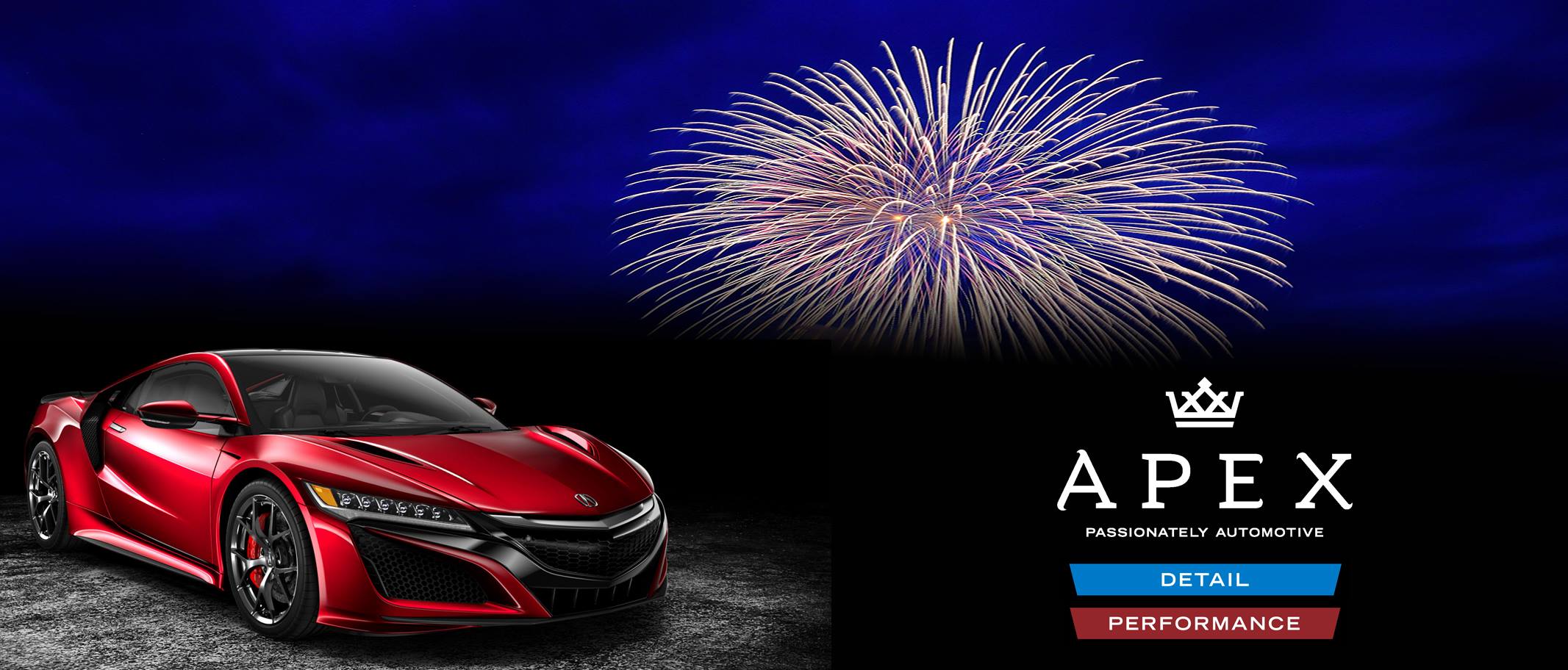 Join fellow Cars & Cannoli members for a casual evening to view the Addison air show & Kaboom Town Fireworks Display. Enjoy the stunning views of the air show and best fireworks in DFW, all from the privacy of APEX's headquarters inside Addison airport. Come see amazing automobiles (including the 2017 NSX Supercar courtesy of McDavid Acura Plano), enjoy food, refreshments, music, photo booth, giveaways, wonderful people and have some fun! Benefiting Guns & Hoses Foundation of North Texas.
We will be giving away a beautiful carbon fiber & leather collectible NSX duffle bag filled with $750 worth of NSX and Acura goodies to one very lucky winner! Drawing to be held between 10PM - 11PM after the fireworks, must be present to win.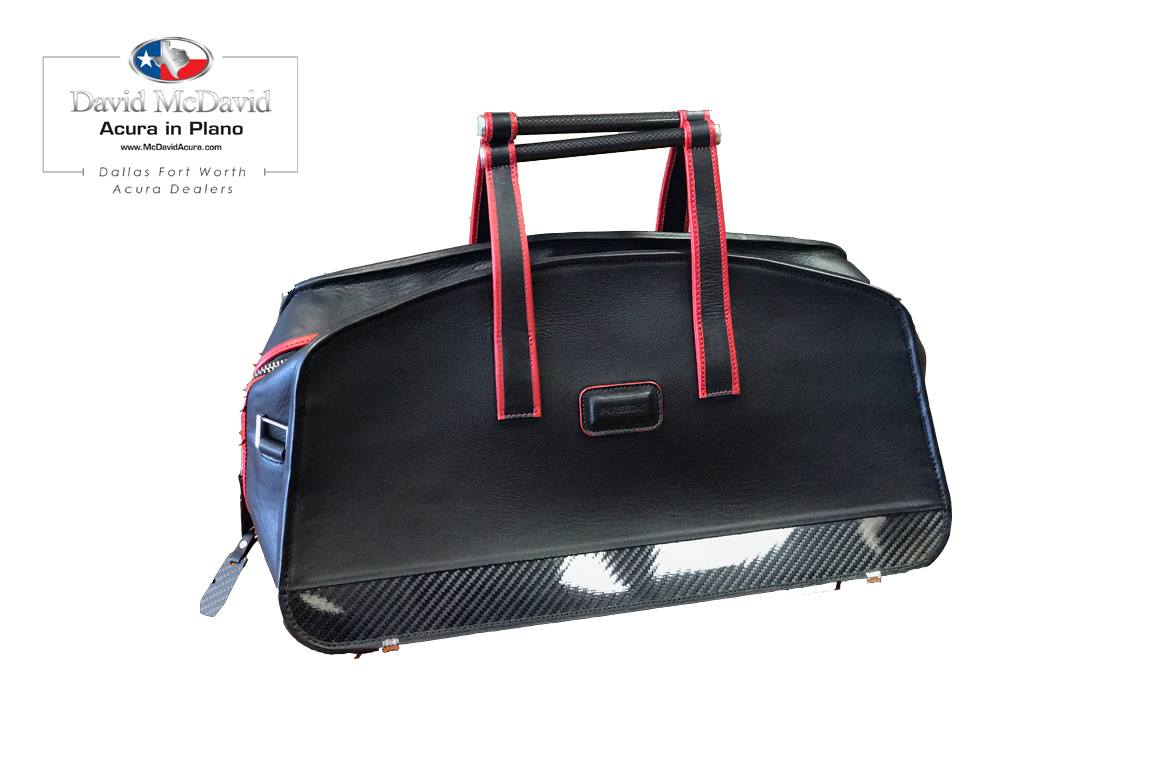 7/3-7/4/2017: Sponsoring Firecracker Pace Car &
Acura NSX/ASPEC Display at the
Frisco Freedom Fest & 5K Events

It's an annual celebration that celebrates our nation's birthday with fantastic food, great music and spectacular fireworks! For more information about the Frisco Freedom Fest, click here.

7/8/2017: Ride & Drive the Acura NSX at Cars & Coffee

(McDavid Honda Irving: 3700 W Airport Fwy, Irving)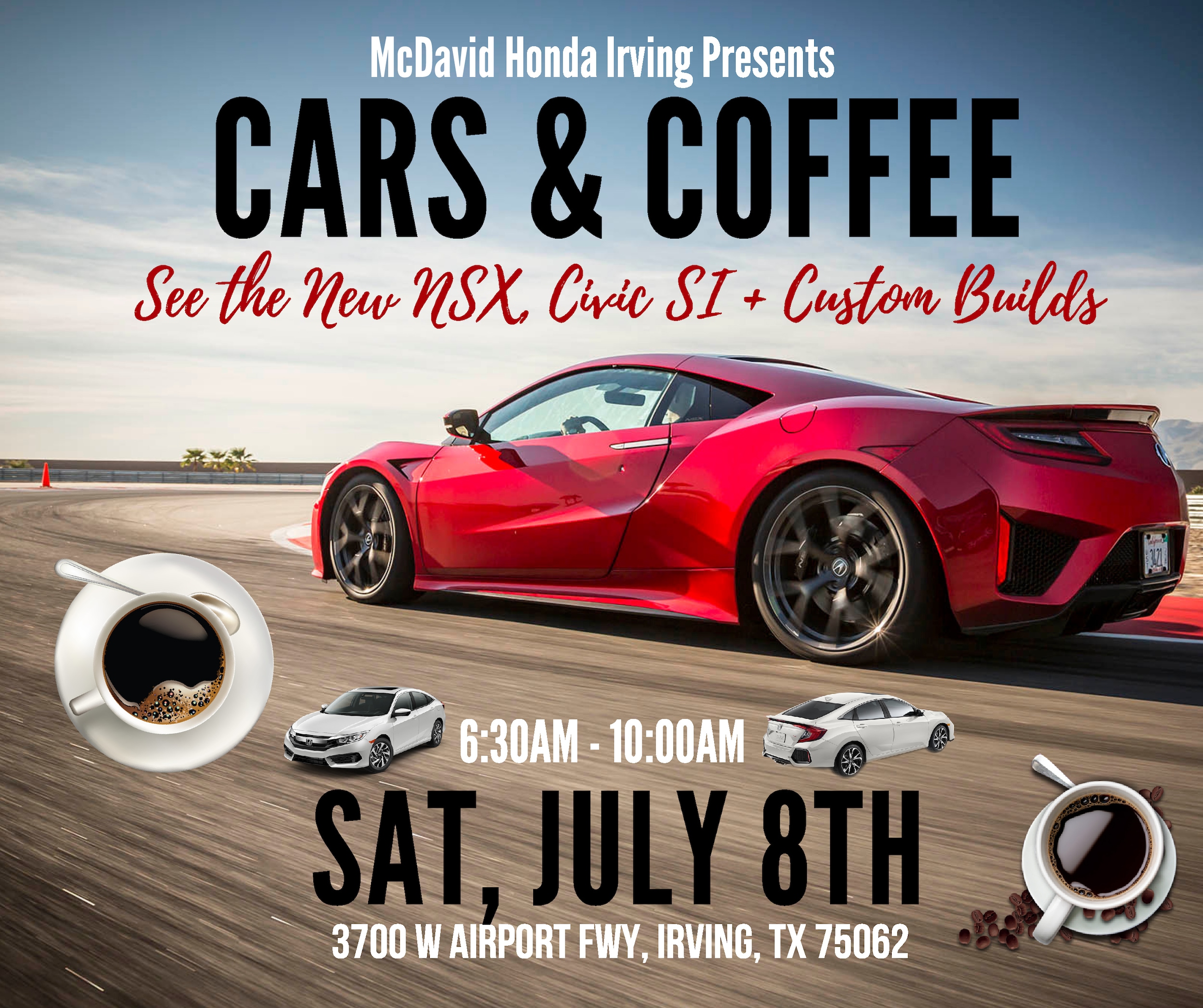 7/15/2017: Title Sponsor of "Arrive & Drive Event at Cars & Cannoli"
Another edition of Cars & Cannoli benefiting Guns & Hoses Foundation of North Texas charity.

Fun NSX Selfies @ the Wildflower Arts & Music Festival

May 2017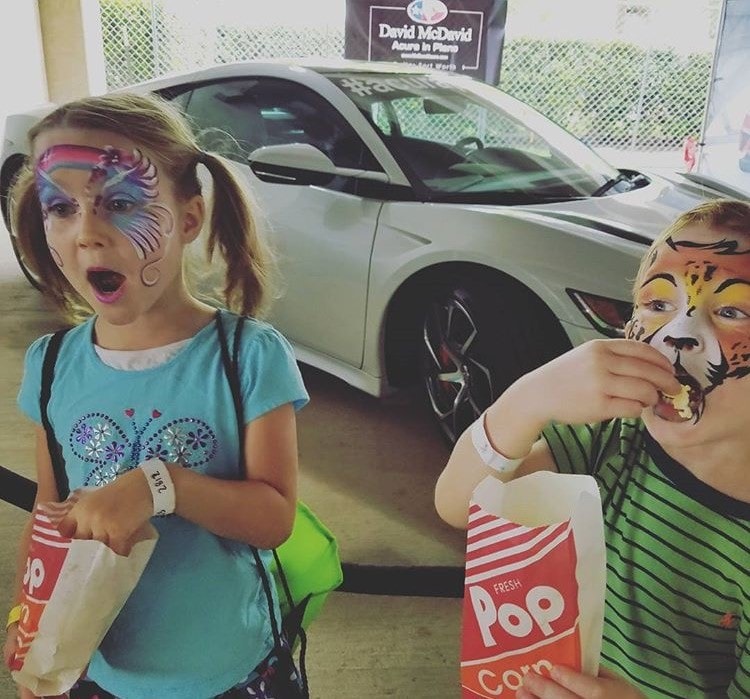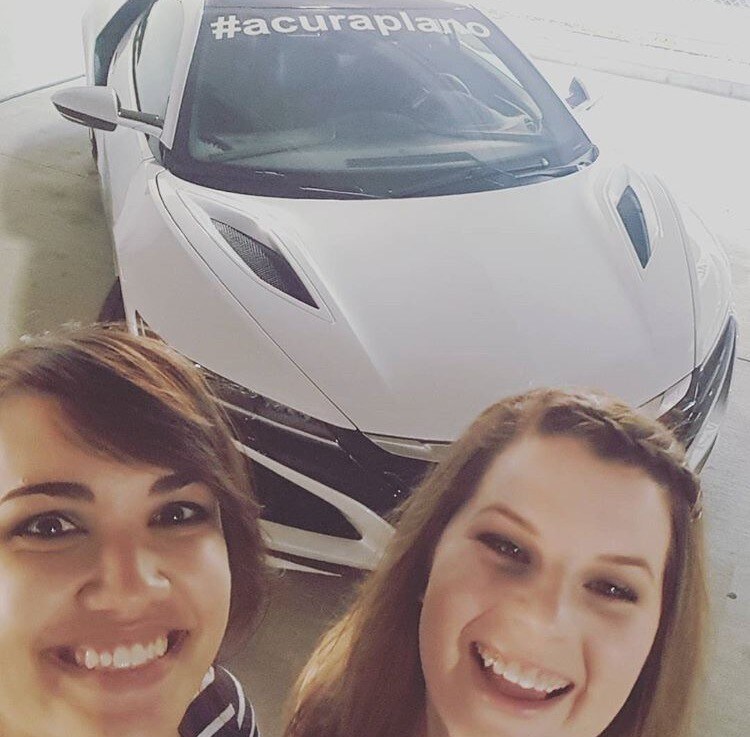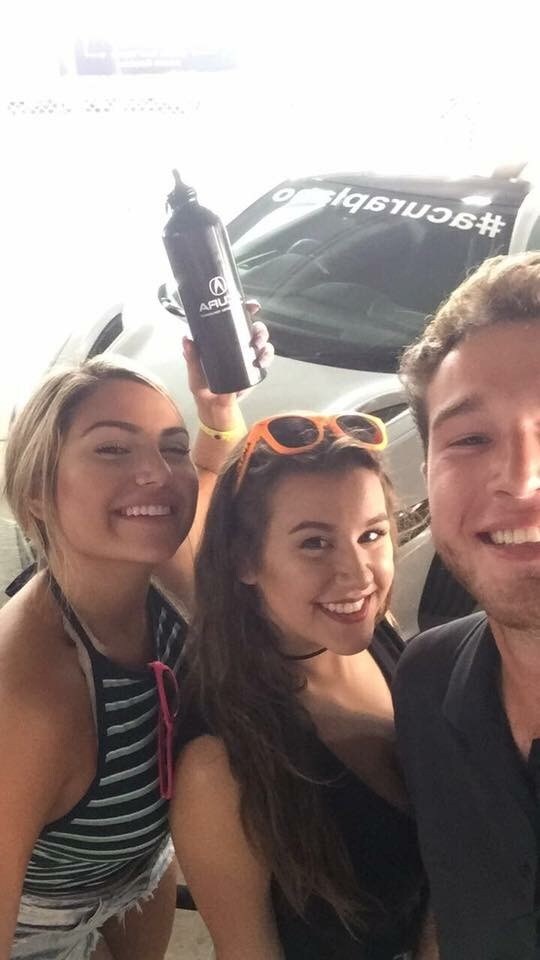 Colleen Clark won the NSX Selfie Contest and got a $200 Jasper's Gift card Whoo Hoo!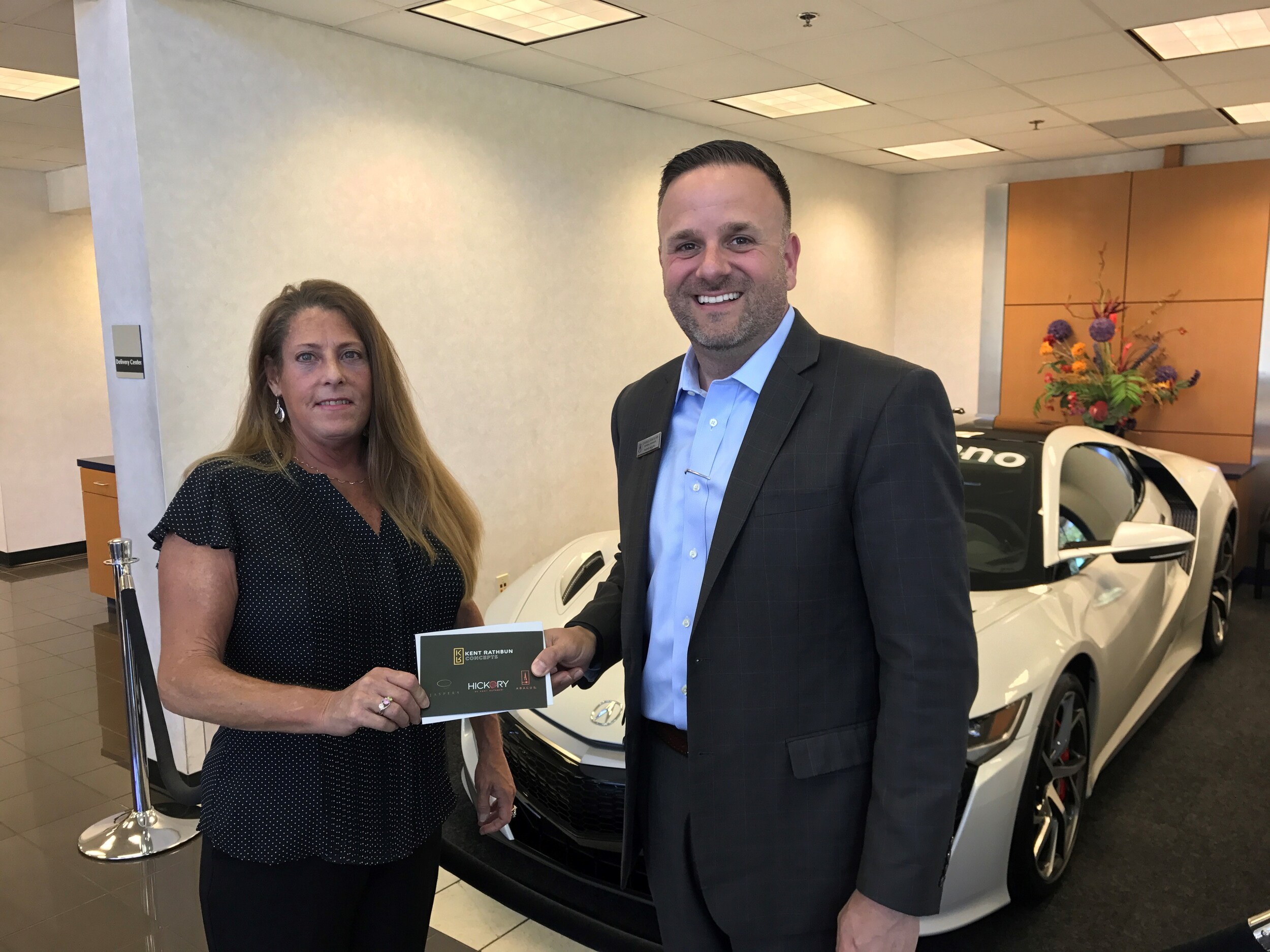 Pose with the NSX and Enter to Win a $200 Gift card to Jasper's Restaurant at the Wildflower Arts & Music Festival 
(May 19-21, 2017)

We are all set up with the Acura NSX on display at the Wildflower Arts & Music Festival! Come see us and ENTER TO WIN a $200 gift card to JASPER'S Restaurant in Plano or Richardson. Also pick up your McDavid Acura SWAG! We look forward to seeing your smiles. HASHTAG US #AcuraPlano #WAMFest2017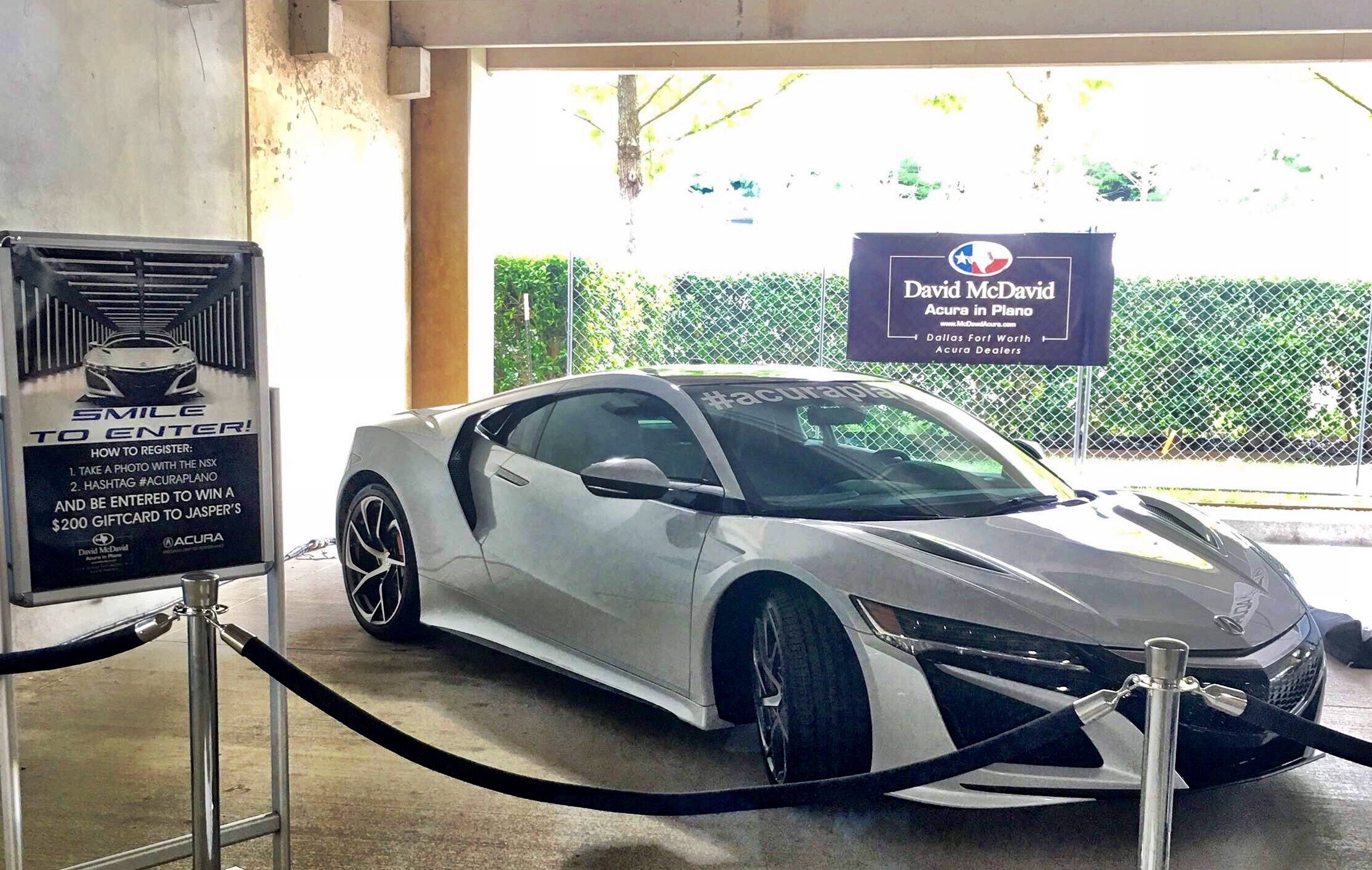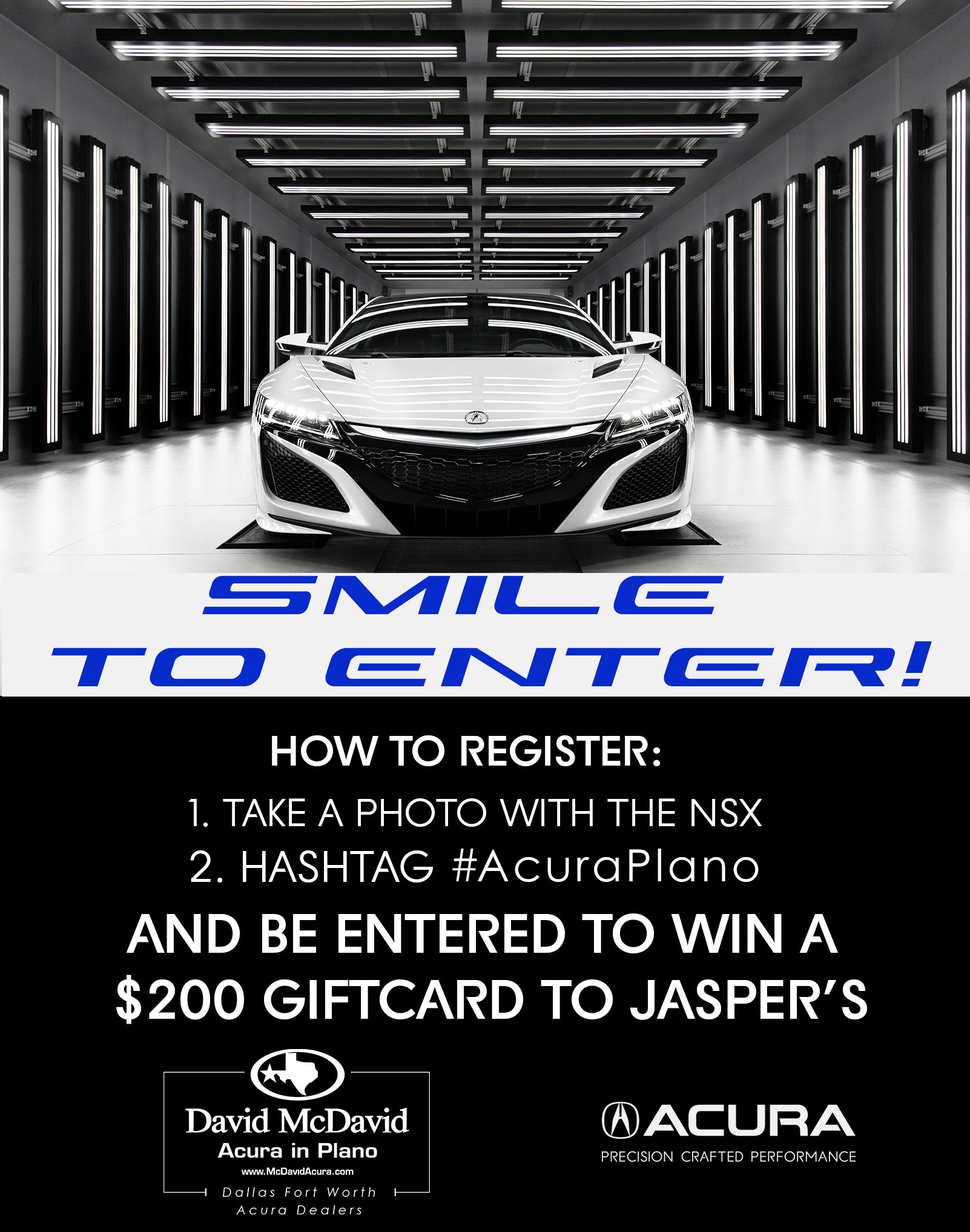 McDavid Acura Plano Sponsors Hospitality Lounge for the Wildflower Arts & Music Festival (May 19-21, 2017)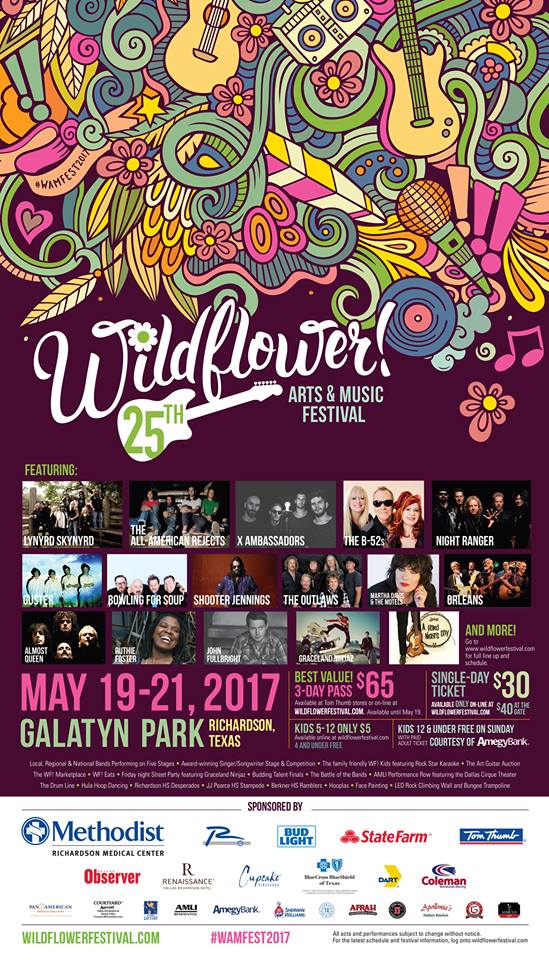 The Wildflower! Arts and Music Festival is an award-winning eclectic event that draws thousands of attendees to the Galatyn Park urban center every May! Celebrating its 25th year, McDavid Acura Plano is sponsoring the event with a relaxing hospitality lounge.

Festival events include national, regional and local bands, the Singer/Songwriter contest and stage, the family-friendly Kidz Korner, the Taste of Texas Food Garden, the Wild Market Place, and Performers Row showcasing strolling entertainers, buskers and acrobats. Wildflower also features a Battle of the Bands contest, the Budding Talent Competition, and the Art Guitar Auction. Want to attend? You can purchase tickets here: www.wildflowerfestival.com

We are #1 Acura Dealer for Tire Sales in Nation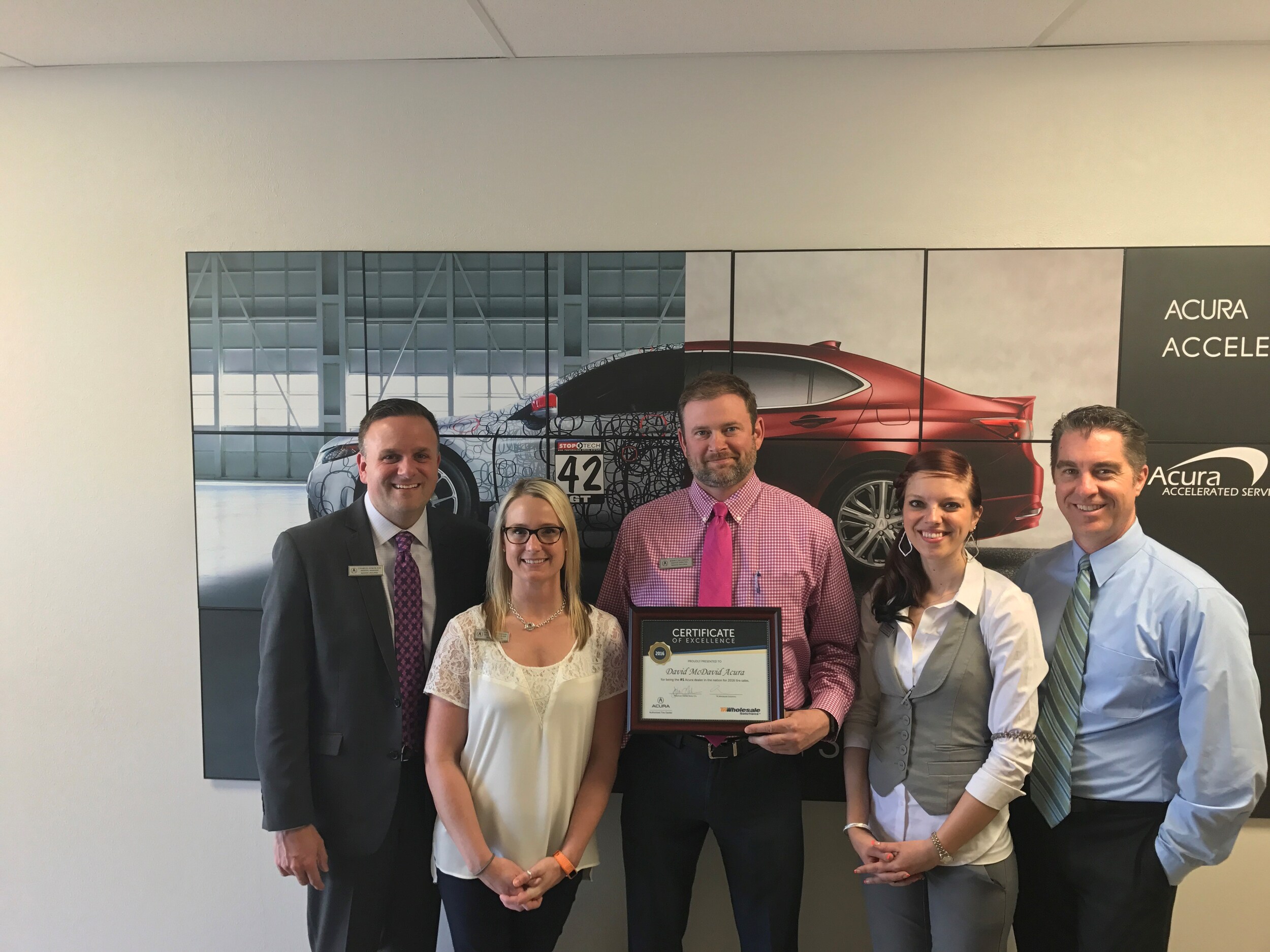 We were the #1 Acura dealer in the nation for tire sales in 2016! We are excited to share our Certificate of Excellence with members of our team, including Larry Tori Acura (Assistant Zone service Manager), John Chambers (Assistant Manager Auto Retail Parts Marketing, American Honda) and Scott Collins, (Key Account Manager AHM/TR wholesale).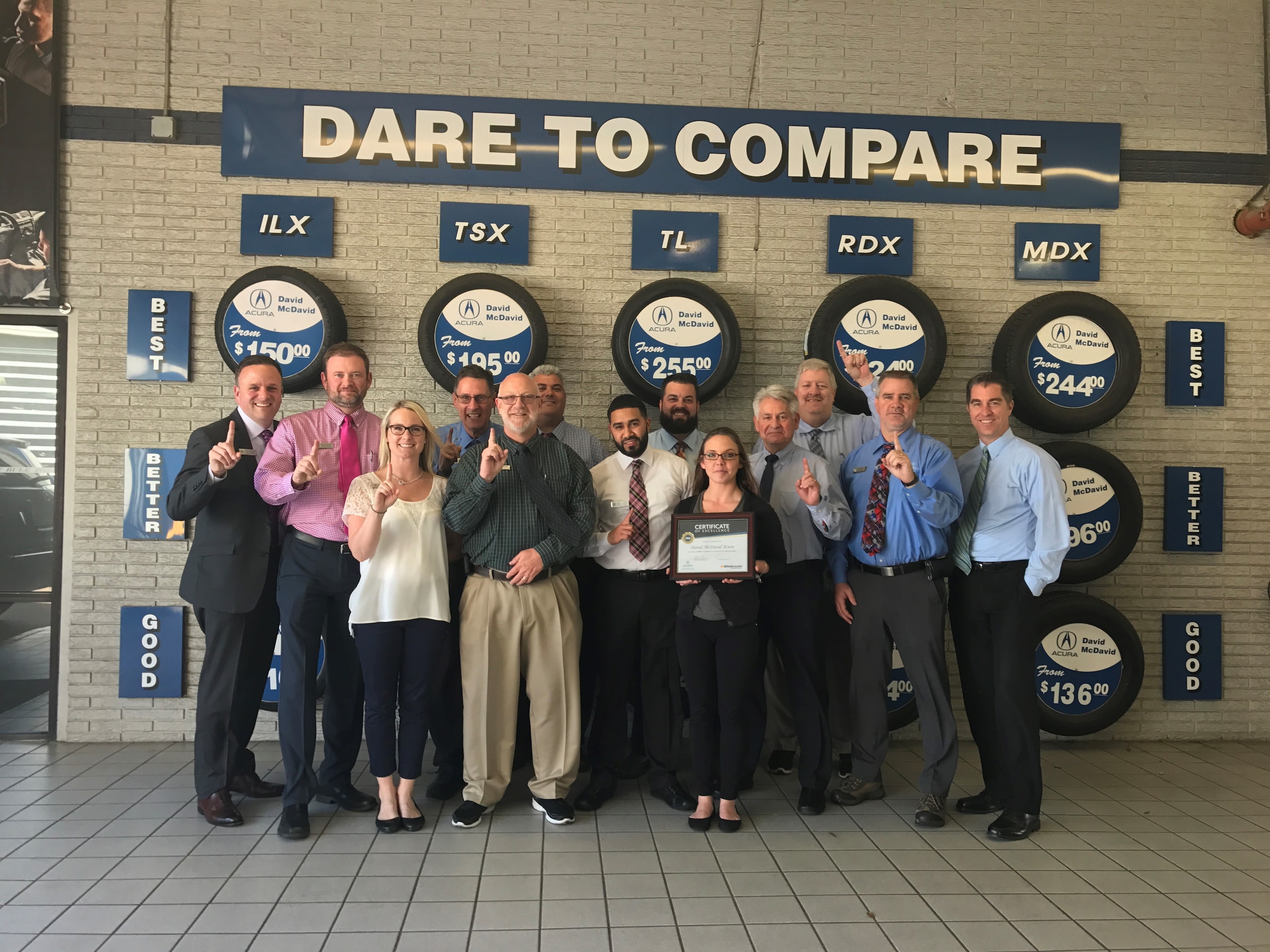 Staff Appreciation Event
Today, we celebrated our best February results in 10 years! The superstar team at McDavic Acura Plano deserves recognition for their hard work so we brought in a huge In-N-Out Burger food truck for their enjoyment. Look at those happy faces...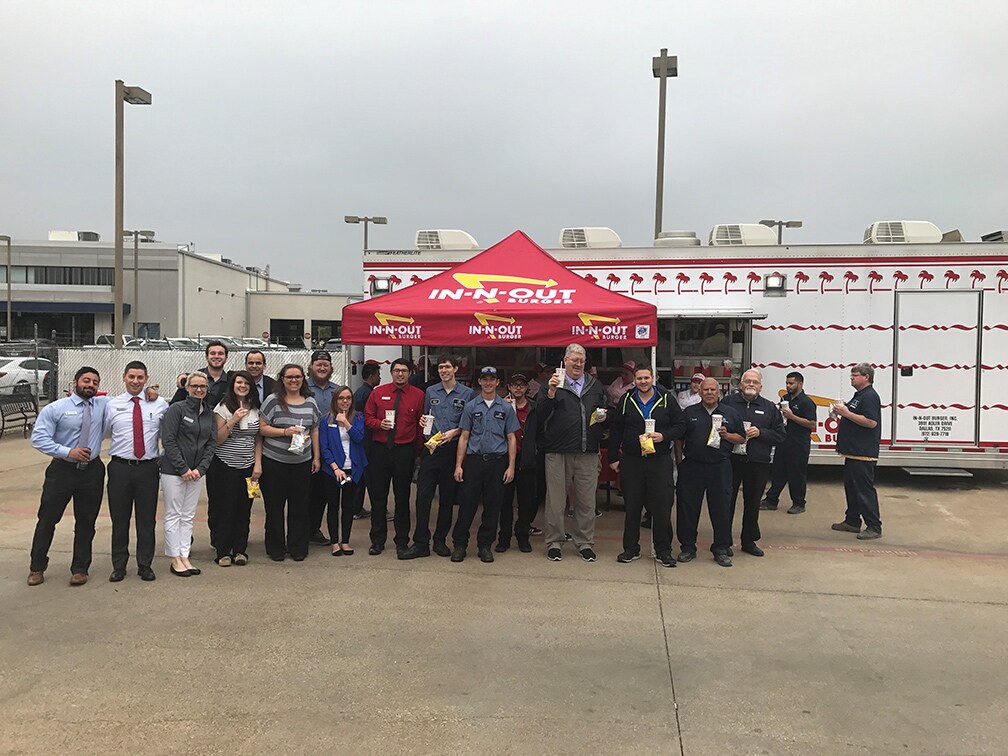 Serving the North Texas Community Since 1986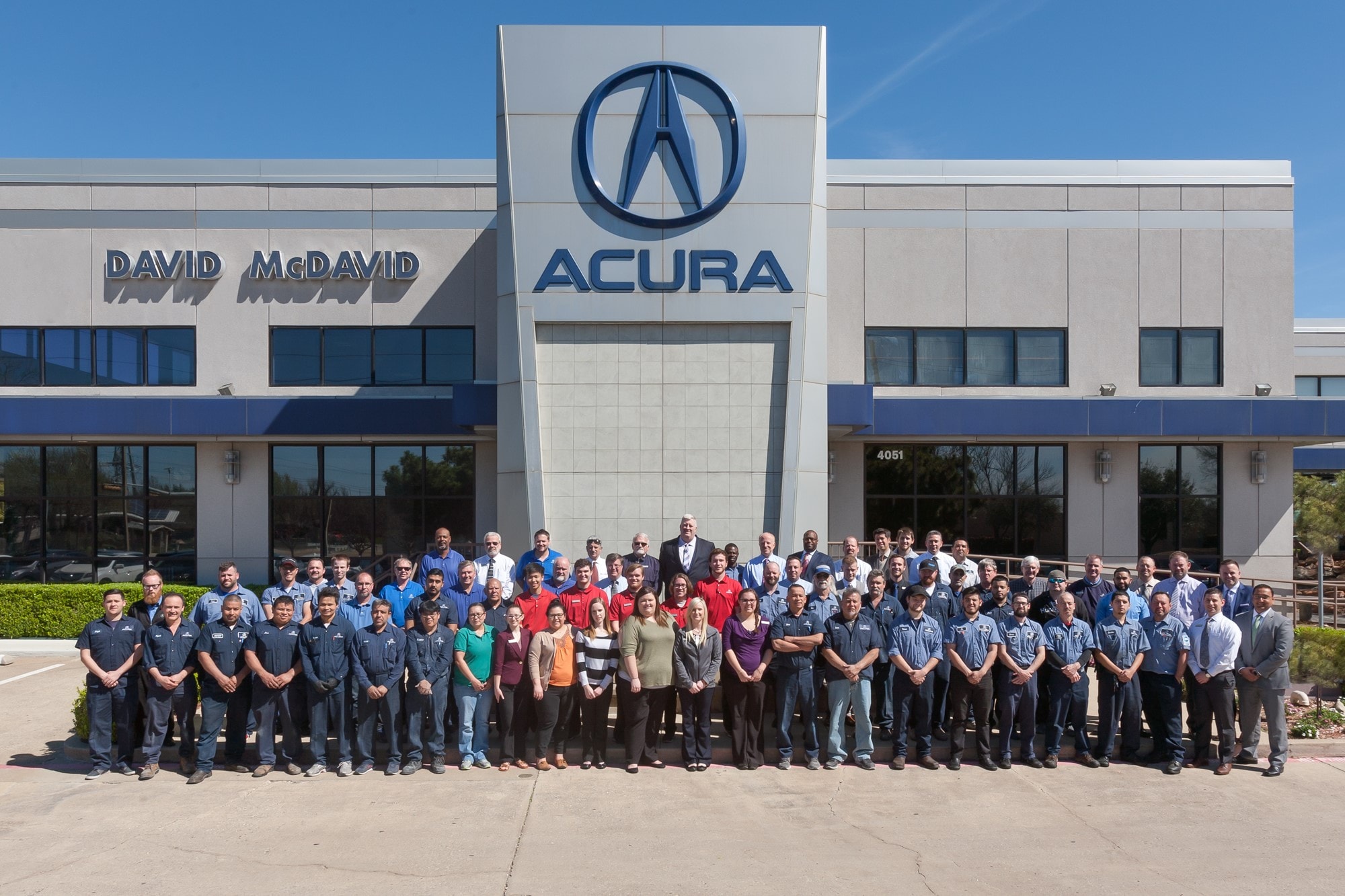 We have the most caring and attentive team in the business!
An Acura and an Ugly Christmas Sweater (Blooper Reel)

Check out our BLOOPER reel. Would our GM, Charles Sokolash ever make it as an actor in Hollywood? LOL. It is STILL the best time of year to buy a new or pre-owned Acura. He got that part right...Click here to watch!

Happy Holidays From our Family to Yours
We had a wonderful time during our staff Christmas party today! We played bingo and raffled over 6K in prizes including a 55inch HD TV. A little thanks goes a long way and we appreciate the dedication and service we receive every day from our awesome team.

..Oh yeah, check out our "Ugly Christmas Sweaters!"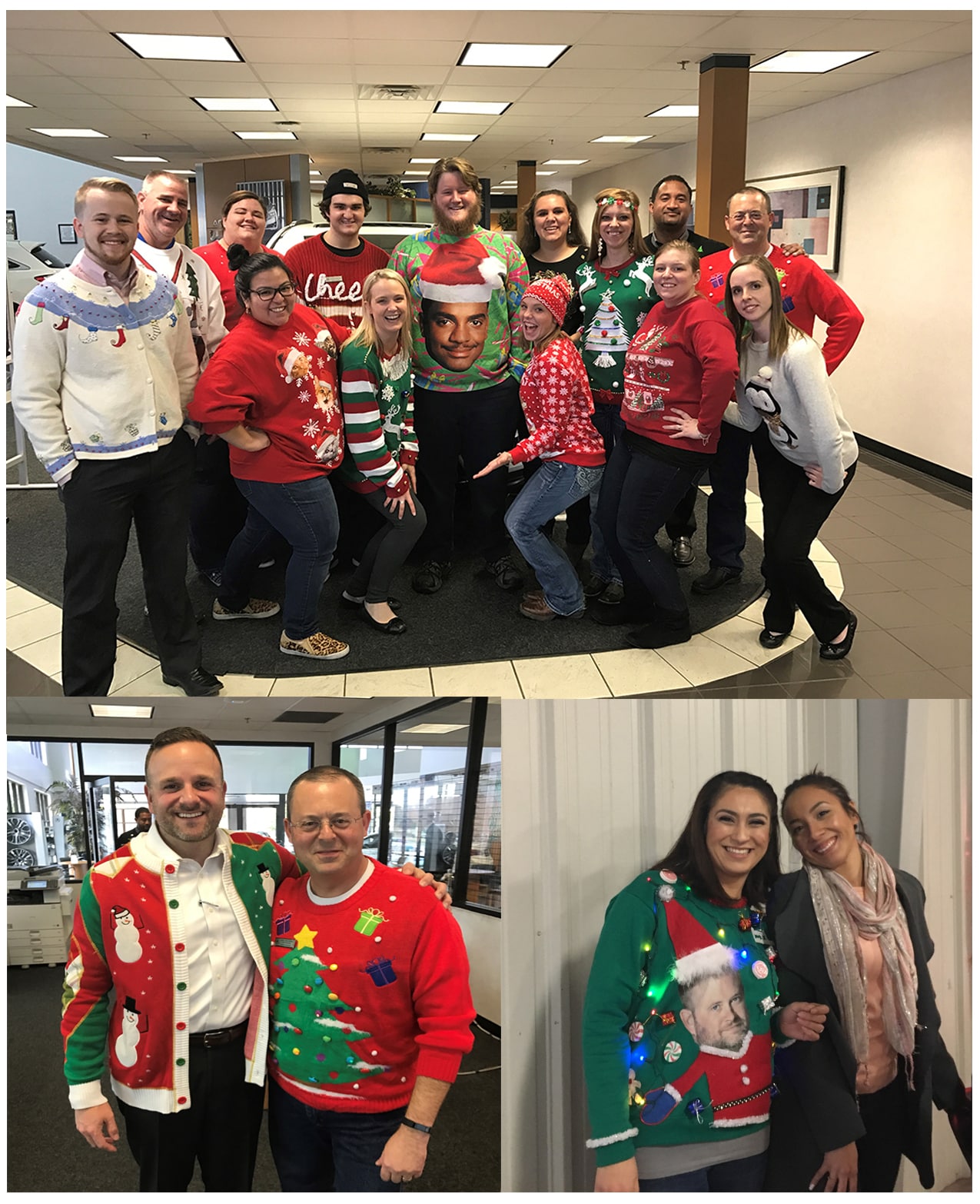 DFW Acura Dealers Children's Medical Center Donation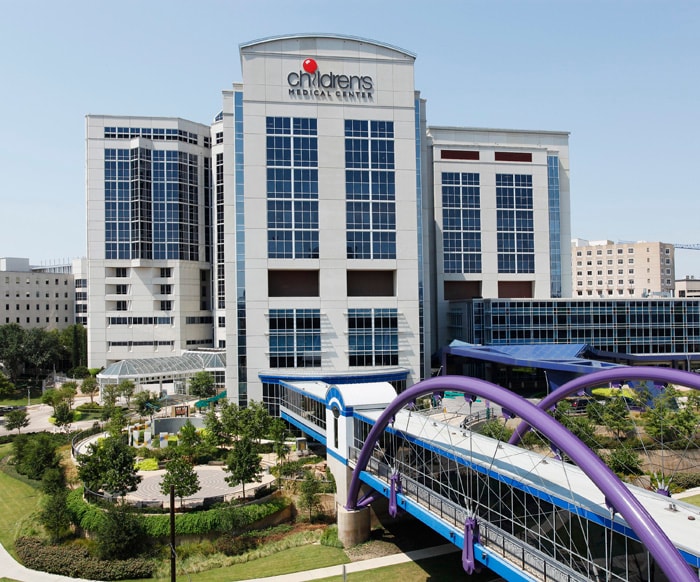 Today we presented a check to Children's Medical Center on behalf of the DFW Acura dealers. We also sponsored a power hour of donating. This is a wonderful cause and we love being a part of it.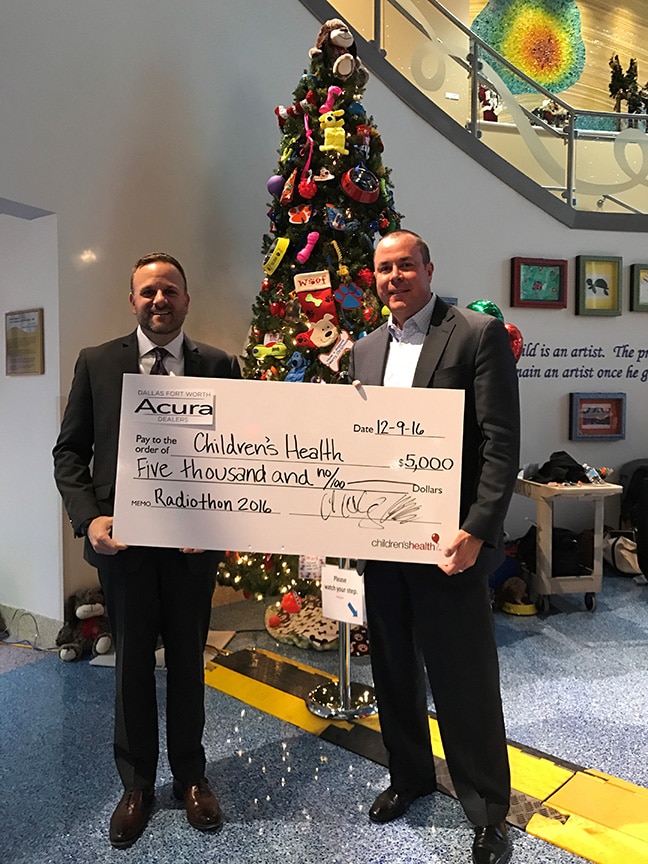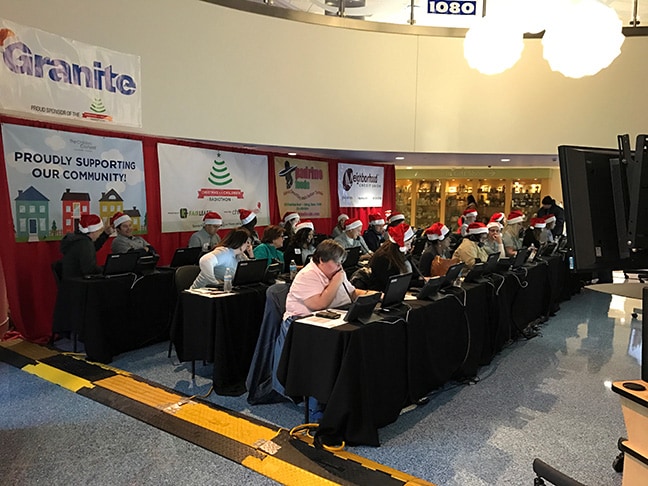 Happy Holidays from your friends and family at David McDavid Acura Plano!
_________________________________________
Join us at the Dallas Children's Health Holiday Parade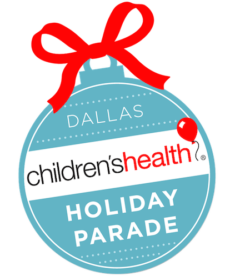 The team at McDavid Acura Plano are proudly sponsoring the Children's Health Holiday Parade, which takes place on December 3rd, 2016 in downtown Dallas at 10am. Families will enjoy floats, marching bands, famous characters and an appearance from Santa himself.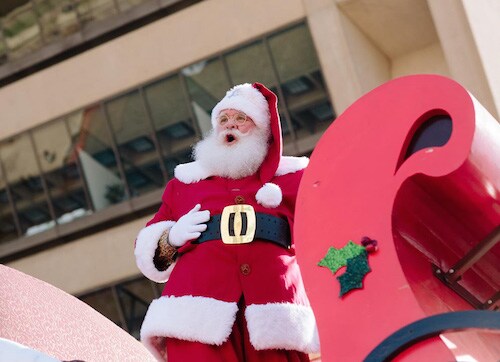 Every year The Adolphus and Childrens Medical Center hosts this wonderful parade as a way of giving thanks to the community that has allowed these much needed institutions to thrive. Nicknamed, "Miracle on Commerce Street," the parade is one of the largest in the US and we are super excited to share this special moment with 1000's of families who will be in attendance. Please join us to celebrate these memorable moments!



_________________________________________
We Truly Appreciate Our Loyal Customers and Wanted to Share a Letter We Received from Tina Bussell

"Five stars in every category!!! I have used this dealer/service dept. since 2004! I have NEVER had a bad experience. They care! We are always treated wonderful! They repair our vehicle "the first time". (BMW Plano cannot say this)! Every department is superb! This last experience Jordan went above and beyond to help us with an issue from Acura Oklahoma City. She did not have to do this for us! She was wonderful!! We have never been told, your car is old -let it go! They simply reiterate the quality and longevity of Acura. You get every penny out of purchasing an Acura! And then some! Our Acura is now 13 years old!! And still looks good and runs great! They put us in a complimentary vehicle while ours was being service. They call promptly to give you an estimate, even emailing me the best detailed outline of service in the order of importance. That is helpful because I often find it difficult to accurately relay the service information to my husband. This also allows me to plan repairs my car may need going forward. Most important they share concern for our son's safety on the road when recommending service for his car. I have NEVER felt taken advantage of or felt they were trying to get us to agree to unnecessary work costing us more money. We have NEVER had to wait for a service provider to help us. They are always easy to reach when I have questions.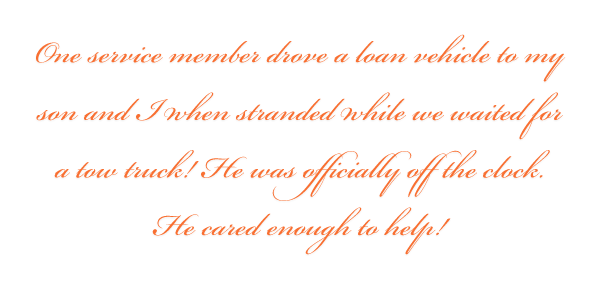 One service member drove a loan vehicle to my son and I when stranded while we waited for a tow truck! He was officially off the clock. He cared enough to help! This time was no different. Jordan stepped up and made several calls on our behave to help! Acura listened, cared and helped. I HIGHLY HIGHLY recommend this dealership/service provider!!!!!! Perfect 10 !!!!!!!!"
~ Tina Bussell & Brendan Bussell (2003 Acura MDX)
_________________________________________
Carl Dehls Wins Disctrict & Regional Service Advisor Walk-Around
Acura Plano's very own, Carl Dehls won the District and Regional Service Advisor Walk-Around Competition held at the Asbury Technical Institute/HR Office in Roswell, Georgia. At the competition, each associate was required to present a prospective vehicle for needed maintenance and repair to a mock "customer" while showcasing their customer service and extensive knowledge of vehicles. They also were sure to explain the value and benefits to customers who choose to purchase a vehicle or service from one of our many Asbury car dealerships across the nation!
Carl's outstanding presentation has earned the opportunity for him to compete on our behalf in the national finals in California! He was awarded with some awesome prizes including a super cool $1000 Go Pro camera.
Check out a few photos of Carl in action during the competition in Atlanta. We are so proud of his accomplishments and hope to WIN in the national finals.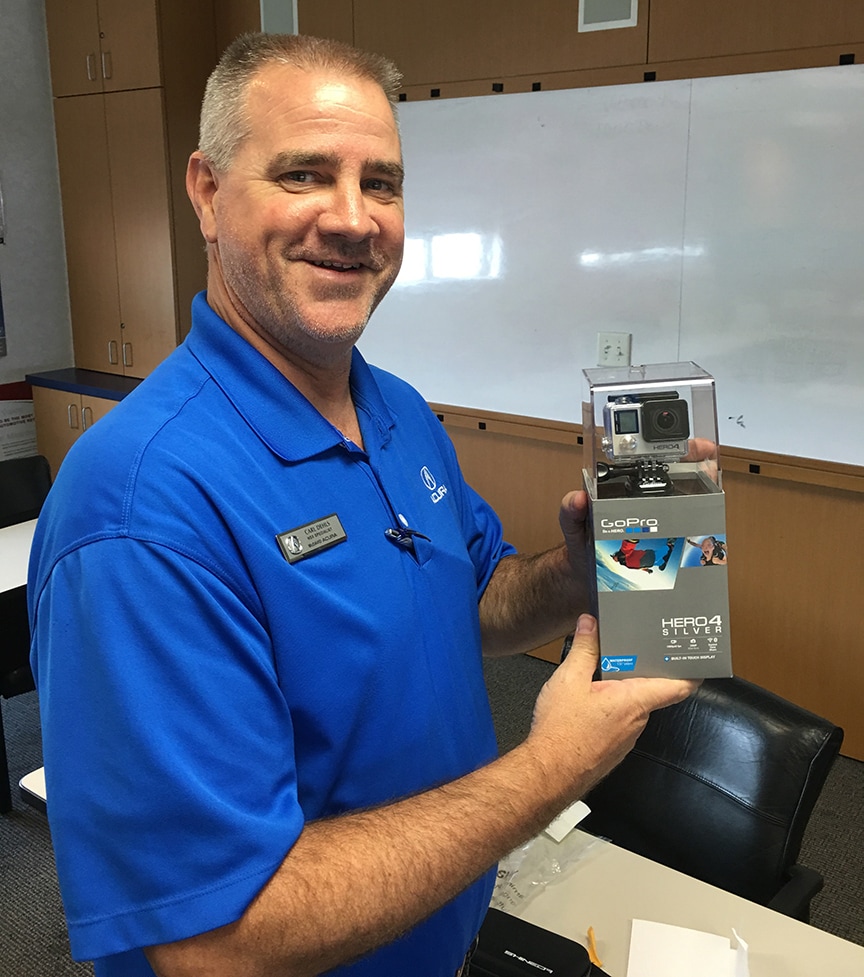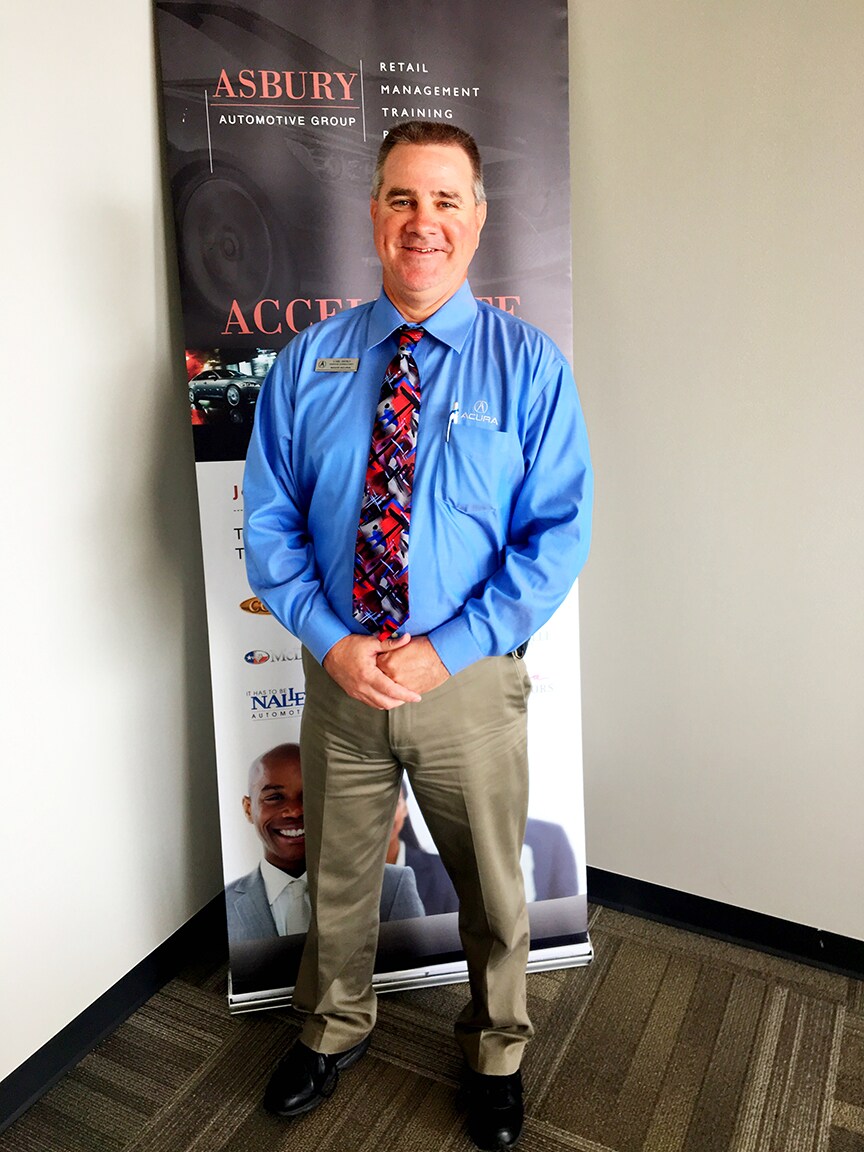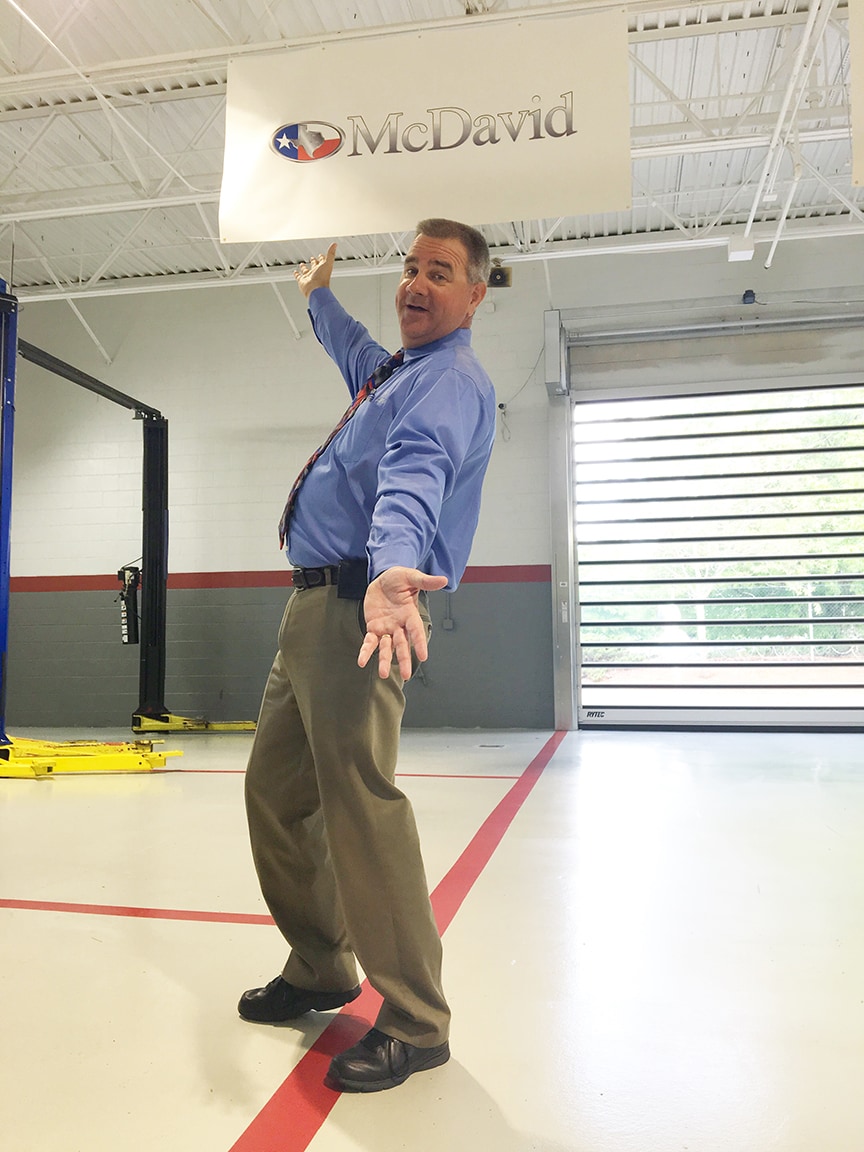 _________________________________
Acura Plano Collects 1000 lbs of Food for Charity
Our partnership with Minnie's Food Pantry went extremely well. In addition to collecting non-perishable food items, our team volunteered on-site and had the chance to work alongside the MFP charity members. It was a rewarding experience and we are forever grateful that we had the opportunity to directly impact the lives of those in need. Our in-store food drive was successful as well and with your help, McDavid Acura Plano had the pleasure of donating 1088.5 lbs of food. To offer some perspective, this generous donation will provide over 50 lbs of food to 21 needy families. That's nothing short of awesome and we can't wait to do it again!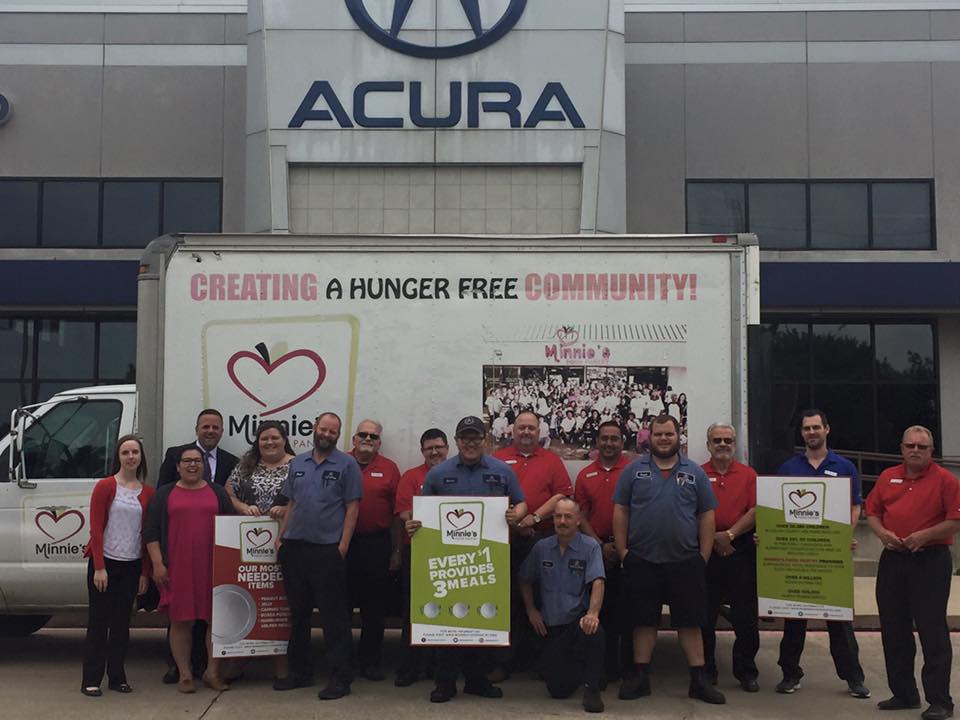 Acura Plano Serves the Community and its Customers


In honor of the Team Honda Week of Service Initiative, we have joined the fight against hunger and have partnered with Minnie's Food Pantry to collect food for those in need.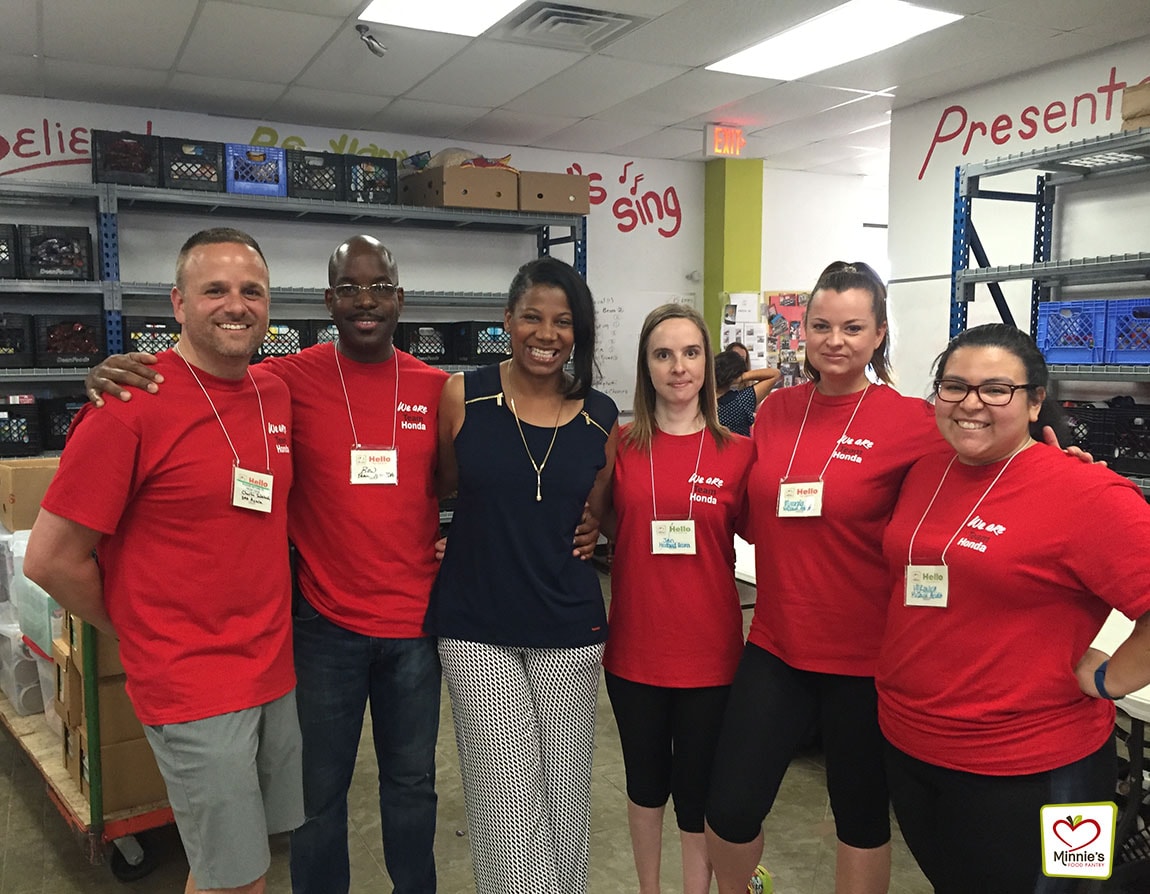 About The Charity:
Minnie's Food Pantry is 100% people and community operated and funded. This 501(c) 3 non-profit organization provides food assistance to children and families in dire need of healthy meals. Every person they serve gets the red carpet treatment and we love that philosophy!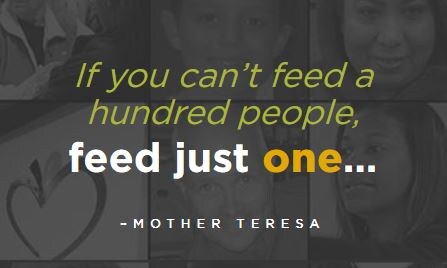 Supporting the Cause:
With your generous support, we can fight an epidemic that continues to affect 1000's of people on a daily basis. We are hosting a food drive and are requesting that our customers donate non-perishable food items for the cause. You may bring the items (in a bag) directly to the Acura Plano dealership. To show appreciation for your generosity, we are offering a $250 credit toward the purchase of a new or used vehicle. Additionally, all food donations are tax-deductible.

Before Donating, Please Inspect Food For the Following:
- Items with intact, un-opened, consumer or commercial packaging.
- Items with non-breakable packaging (no glass, please).
- Food within the expiration date on the packaging.
Most Requested Food Items Include:
Peanut Butter and Jelly

Kids snack item: pop tarts, granola bars, jello cups

Canned meats like tuna, stew and chili

Boxed mashed potatoes

Canned Fruit

Pasta & pasta sauce

Canned or Packaged Beans

Boxed meals

Rice (one pound bags)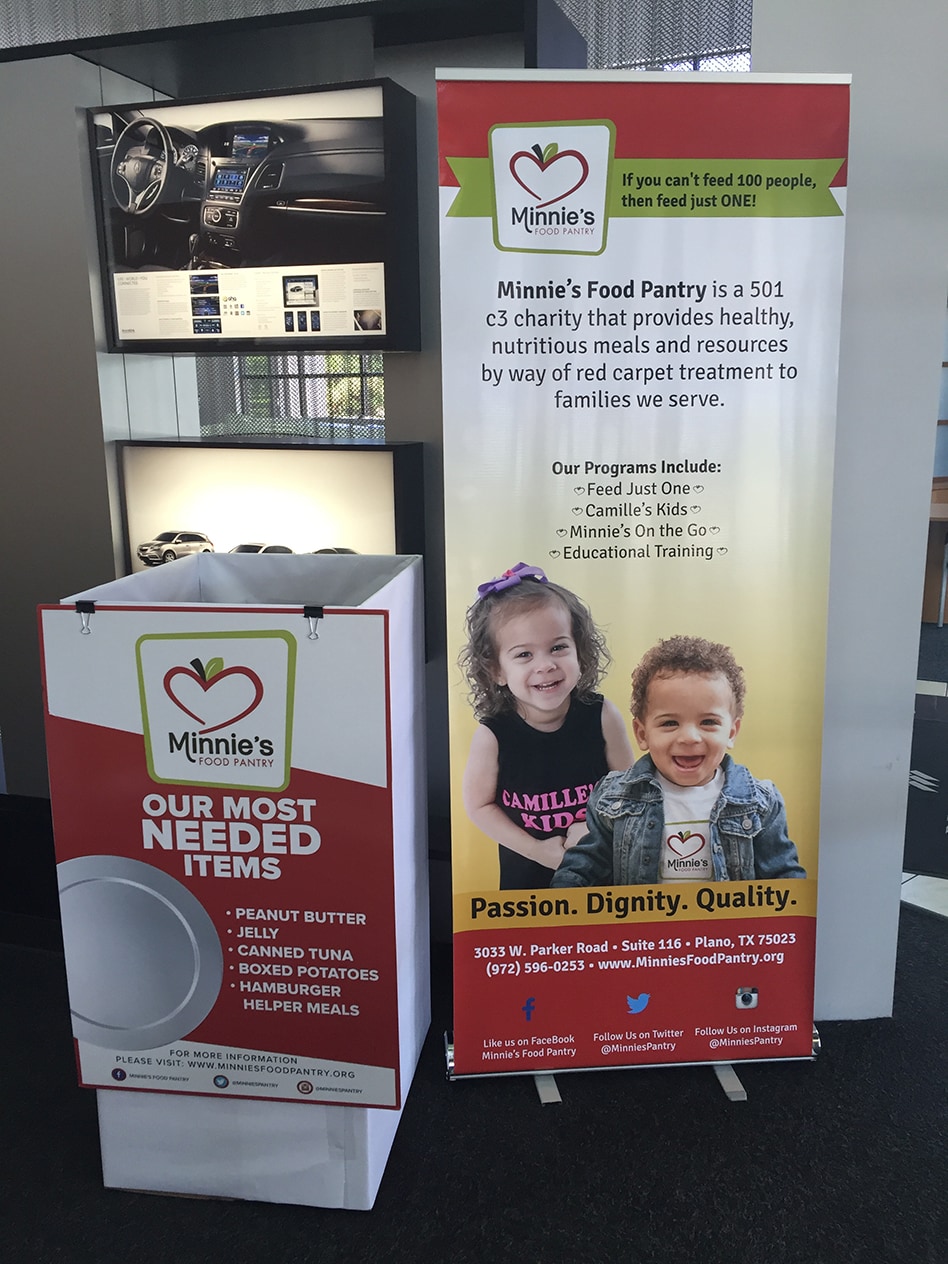 Please join our fight to reduce hunger and promote their mission of HOPE (Help other People Eat). For more info about Minnie's Food Panty, click the logo below. We appreciate your support in advance. #TeamHondaCares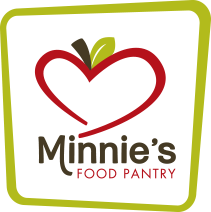 ___________________________________________________
Employee Appreciation is the Key to Success


Some fun in the sun for our staff appreciation event! Who can resist snowcones on wheels? A little thanks goes a long way and we appreciate the dedication and service we receive every day from our awesome team. Salute!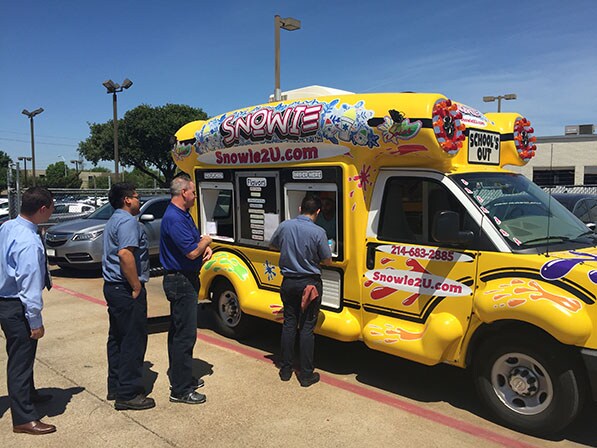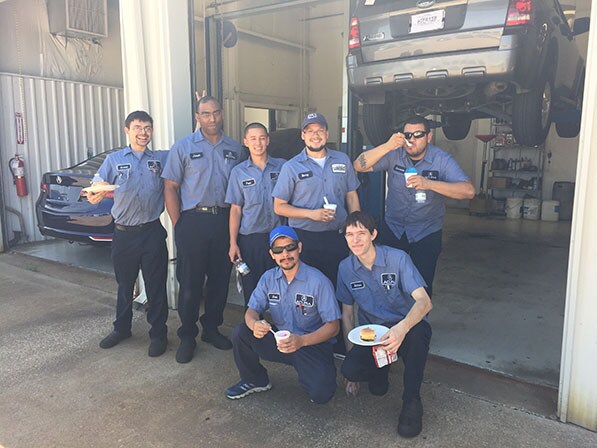 ___________________________________________________
Congratulations to Isaiah Brogdon on his Graduation from the Acura/Honda PACT  program!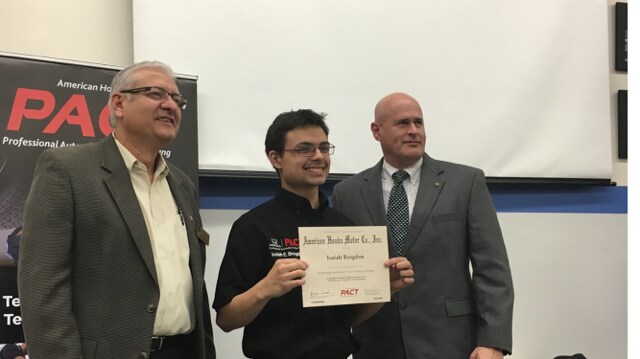 Isaiah Brogdon started at David McDavid Acura of Plano after graduating from Princeton High School. His high school shop class visited our dealership on a field trip and Isaiah applied shortly afterwards. Isaiah started as an Express Tech and his team quickly became the best team on the accelerated row. The following fall he enrolled at Eastfield College in the Honda/Acura PACT program. Isaiah Graduated from the PACT program on April 26th 2016.Throughout his career here he has been promoted to Mid-level tech, then to an apprentice Tech and recently promoted to a full line tech.

Isaiah's ability to move up so quickly is quite an accomplishment and we are very proud of him. Isaiah has a very bright future ahead of him as a Technician at David McDavid Acura.
The Professional Automotive Career Training (PACT) Program is a two-year program for individuals who are looking for an exciting career in the automotive field, specifically in the area of auto repair. Students receive on-the-job training and earn up to ten different certifications that allow them to work in service departments within Honda dealerships across the US.

For more information about the PACT program, click here.

___________________________________________________
Acura Plano Supports the Cause at PRIME Texas

The David McDavid Acura Plano team had a blast at the PRIME Texas Chef Cookout. We were honored to sponsor the charitable event, which benefits abused children through New Horizons, a non-profit organization that operates two residential treatment centers, four child placing agencies and provides youth and family counseling services to emotionally and physically abused children. Their mission is to provide an environment where children and families are able to heal and grow through caring relationships, unconditional love and acceptance. For more information or to donate, visit them online: //www.newhorizonsinc.com/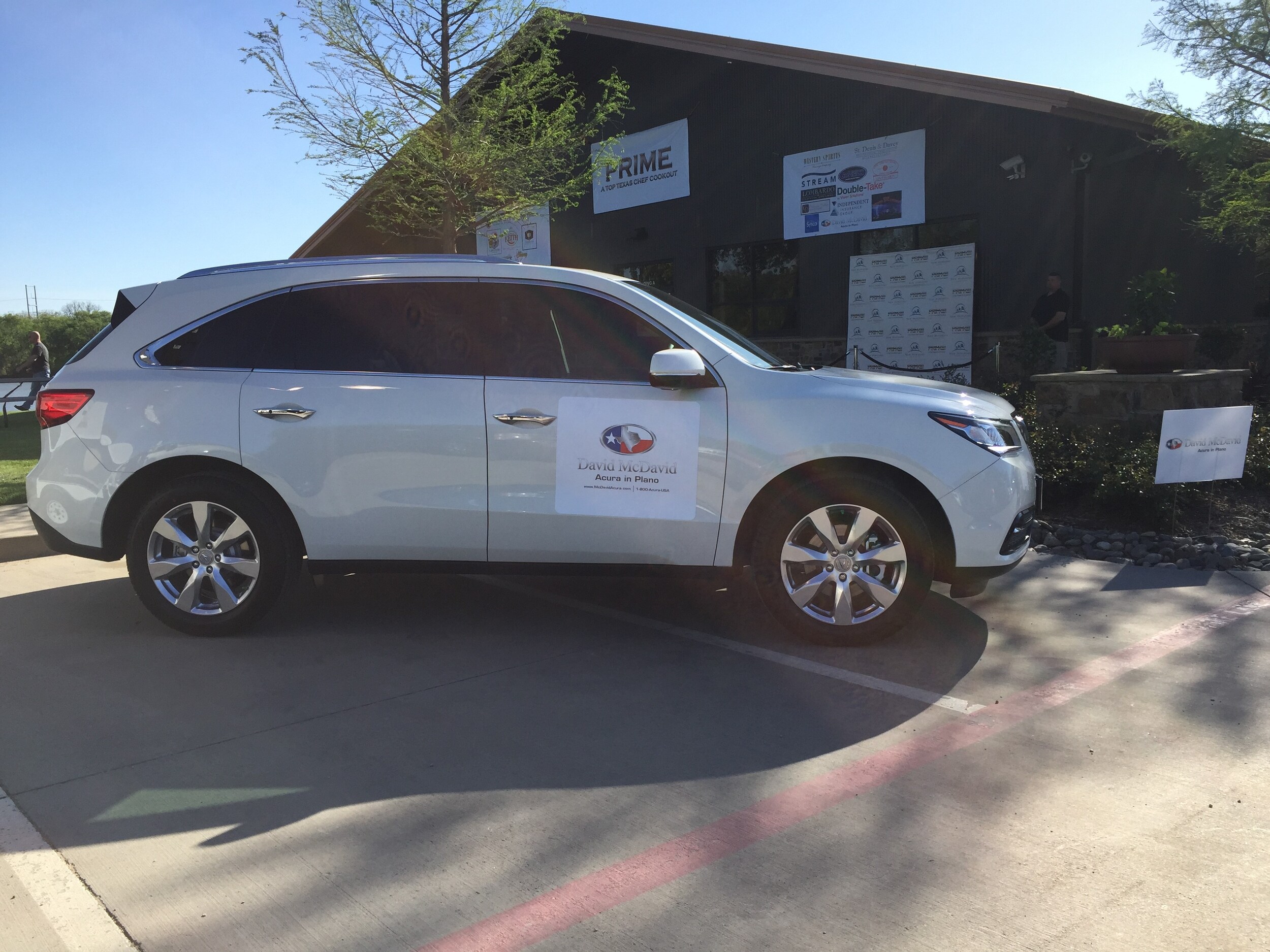 ___________________________________________________
Acura Plano Sponsors PRIME, a Top Texas Chef Cookout Event


David McDavid Acura Plano works closely with the community in an effort to support those in need. We are sponsoring PRIME, A Top Texas Chef Cookout, which supports New Horizons. This event will provide financial support and awareness to benefit the children and facilities of New Horizons.
New Horizons' mission is to provide an environment where children and families are able to heal and grow through caring relationships, unconditional love and acceptance. Click "BUY TICKETS" to attend or for more information.

___________________________________________________


Acura Plano 30th Anniversary Celebration was a HIT

On Saturday, March 26, 2016, we celebrated our anniversary as the very first Acura dealership in the US. The event was nothing short of awesome thanks to our amazing team and generous sponsors. Guests were treated to a live performance by teenage prodigy, Griffin Tucker and friends while enjoying delicious eats by Spice of Life Catering and Samson's Hotdogs. We had so much fun in the photo booth by Rasy Ran Photography and got the chance to hang out with our loyal customers and supporters. Best of all, customers were able to take advantage of our "Friends and Family" pricing during the event! We truly appreciate everyone who attended.
McDavid Acura Plano is your highest rated Acura dealer in Texas and we are looking forward to serving you for another 30 years and beyond!