Battery Replacement
David McDavid Acura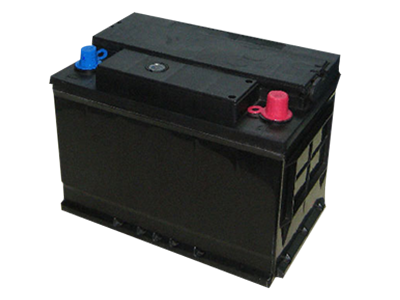 Battery Replacement Service
David McDavid Acura wants to help keep your battery working with great deals and discounts available on our website. You can also come in and check out our service center to find out about special incentives for new and recurring customers. Schedule service online and get your battery problem solved!
Every battery change service at David McDavid Acura comes with a VIP Car Wash, interior vacuum, and a multi-point inspection.
Research other commonly searched services.
Brakes
Brakes are essential, so we make sure to use only OEM parts & certified techicians. We want to help you with your next brake service.
Engine Check
Our service center is here to serve you when you're in need of any type of auto service or repair on their vehicle. Consult our service team today.
Tires
It's important to make sure your tires have sufficient tread. Safety is one of our highest priorities. Ask our advisors about tires today.
Schedule Service Online Now
Use our online service scheduler and save time booking your appointment.
Serving Plano, TX | Battery Replacement Dallas, Irving, Frisco, Ft. Worth
We hire only certified mechanics to repair your vehicle. When it comes to battery replacements, it's important to discover the root cause for the failure. If it's the battery, we can replace it and you can be on your way. If it's a more serious issue like the alternator, you may be able to save money on your repair if the battery is still working properly. Our technicians know your vehicle, and we have the ability to work on all makes and models..
Cheap Battery Change | Plano, TX
Our dealership uses only original equipment manufacturer (OEM) recommended parts. It's possible to buy an aftermarket battery, but you have to be careful to choose the right battery for your vehicle. Even if you choose the right aftermarket battery, there is no guarantee of the quality of the battery. With OEM parts, you always know that you're getting a high-quality part. Aftermarket parts are made by various manufacturers, and it's not always possible to tell if it's as good as the OEM part. Sometimes batteries can go bad. The best way to know for sure is to have it checked out by a trained technician.
Battery Replacement Help | Acura Battery Change
The battery is the component in a vehicle that people rarely think about, but when it stops working it literally stops all forward motion. A dead battery can leave you stranded, and it can cost you additional money if you need to tow your vehicle. Getting your battery tested and replaced if necessary can save you a substantial amount of time and money. Don't wait for your battery to die to get it replaced, since a dead battery also erases the onboard computer for the vehicle. Resetting the computer requires a trip to your mechanic.
Dead Battery | Dying Battery Help Plano
Dying batteries may smell like sulfur, or the vehicle may stop responding as usual. When a car battery goes flat, you may experience an additional load on the engine. By replacing your battery, you can ensure that you're getting the best fuel economy and performance possible. It's a relatively inexpensive part to replace, and it's better to get your battery replaced when it's convenient for you and not when it's an emergency. A new battery can also help protect you from unsafe or difficult situations.