Full Synthetic Oil Change
David McDavid Acura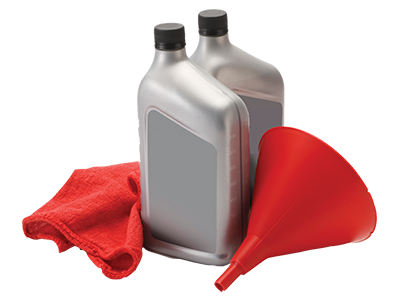 Pennzoil Platinum Full Synthetic Oil Change
Everyone knows that regularly changing your oil is one of the most important maintenance tasks you can schedule for your car to help it maintain it's quality and performance. But should you trust just any ordinary oil, or just any ordinary service center? Check out David McDavid Acura of Plano, Texas for a quality synthetic oil change and see what service specials they have to offer.
We are currently running our full synthetic oil change for a special price of !
Every oil change service at David McDavid Acura comes with a VIP Car Wash & interior vacuum.
Research other commonly searched services.
Brakes
Brakes are essential, so we make sure to use only OEM parts & certified techicians. We want to help you with your next brake service.
Tires
It's important to make sure your tires have sufficient tread. Safety is one of our highest priorities. Ask our advisors about tires today.
Engine Check
Our service center is here to serve you when you're in need of any type of auto service or repair on their vehicle. Consult our service team today.
Schedule Service Online Now
Use our online service scheduler and save time booking your appointment.
Serving Plano, TX | Oil Change Dallas, Irving, Frisco, Ft. Worth
At David McDavid Acura of Plano, Texas, we absolutely stand behind the quality of our repairs and maintenance services. We use only the best quality OEM (original equipment manufacturer) part and tools for every service and repair we offer in our shop. This means we can ensure that the quality and value of your vehicle is always maintained, and your car keeps running just like the day you first drove it off the lot.
Cheap Oil Change | Plano, TX
We want you to feel confident in the maintenance and repair services that you choose for your vehicles. Let the skilled automotive professionals at David McDavid Acura use the top quality parts and tools to give your car just what it needs to keep it running beautifully. We can not wait to service your vehicle and provide you with the McDavid Difference! Look forward to seeing you.
Oil Change Help | Acura Oil Change
The benefits of an oil change are endless, from keeping your engine clean to lowering your vehicle emissions. When you use synthetic oil for your oil changes, there are even more advantages that help keep your vehicle running smoothly. With synthetic oil, you can expect an even longer engine life, as synthetic oil reduces engine wear significantly. With synthetic oil you can also hope to notice slightly increased fuel economy, which can mean a lot of savings at the pump. Also, with synthetic oil, the intervals at which you need to come in and get your oil changed is less frequent, saving you valuable time and money.
Full Synthetic Oil Change Dallas
Every single automotive technician in our shop is a certified professional in the automotive industry, so you can trust the quality of their work. Additionally, each one of our technicians has plenty of experience in performing synthetic oil changes, so they have the skills needed to get the job done quickly and correctly every time. All of our technicians are also experts in servicing all makes and models of vehicles, so we have all the services to meet your individual needs.
Quality Vehicle Service | Acura Service
David McDavid Acura of Plano has been verified as the number one dealership in North Texas based on their number of sales for many years. But, we wouldn't be in this business if it was just about selling cars. We love to help our customers get the most out of their experience, and we make repairs a simple and stress-free process. All of our mechanics are certified, and we have the ability to repair all makes and models.