A Quick, Legit, Offer for Your Car in 90 Seconds. No Games.
Get your car's value and offer with the form below
How Can It Be That Fast?
Not impressed? We'll do you one better - everything can be done in less than 3 minutes.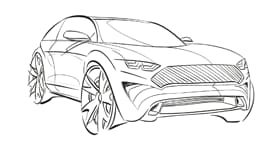 Vehicle Details
Estimated Time: 45 seconds
Give us the details on your car's history. Accidents, condition, etc.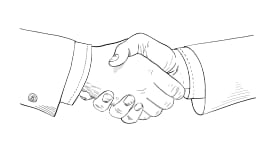 Get an Offer
Estimated Time: 15 Seconds
Get an instant offer based on the market and your vehicle's condition.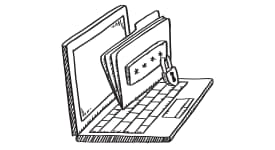 Schedule Appointment
Estimated Time: 30 Seconds
Schedule an appointment at a local buy-center to pick up your check!
So you have your quote, now what?
Buy A New Car Online From Your Sofa.
We'll Deliver it directly to Your Door.
Start Shopping
Ditch your current car payment.
Choose From our Pre-Owned Cars and Pay in Full.
Start Shopping
Your Personalized Car Trade Value From David McDavid Acura in Plano | Serving, Plano and Dallas, TX
Our team is ready to help you, and we are easy to get to from anywhere in the Plano area. Perhaps they have a extra car, truck or SUV they are looking to get some extra cash for. You can then bring in your personalized trade-in value directly into our dealership - or shop completely online from the coziness of your own home - and use it toward the purchase of a new or used vehicle, or to get cash for your car. Maybe they are looking to purchase a new or preowned vehicle from our dealership. Whatever your reason, David McDavid Acura in Plano can help! Our uncomplicated trade-in tool can help you find out the value of your vehicle in a short amount of time. Trust David McDavid Acura in Plano for your vehicle trade-in needs! Our customers sell their current vehicles for a number of reasons.
Find Out Your Used Car's Value Dallas, TX
Ever wonder "How much is my used car worth?" The satisfying news is that the team at David McDavid Acura in Plano makes it easy to value your current vehicle's trade online. It's a full online car buying experience from your home, office, or anywhere you are - we bring the dealership to you! The best part is that you can do it anywhere and on any platform! Our online tool is easy to use on a desktop but is fully adaptable to tablets, phones, and extra devices as well. As technology changes and the way you shop for vehicles changes, David McDavid Acura in Plano wants to be a dealership on the cutting edge. As further evidence of that, our Push Start program allows you to buy a vehicle without setting foot in the dealership if you desire.
Car Valuation | Cash for Cars | What's My Car Worth? | Sell My Car Online
Are you asking yourself: "Where should I sell my car?" Are you thinking about trading in your current vehicle, but don't know how much your car is worth? Do you want to sell your car, but aren't sure where to start? David McDavid Acura in Plano in Plano is here to help! David McDavid Acura in Plano buys used cars and makes trades to help our customers find the right, affordable Acura to meet their budget and lifestyle. Our Acura dealership in Plano, TX is here to give you a Kelley Blue Book® trade valuation estimate so that you can get your car's trade-in process going.